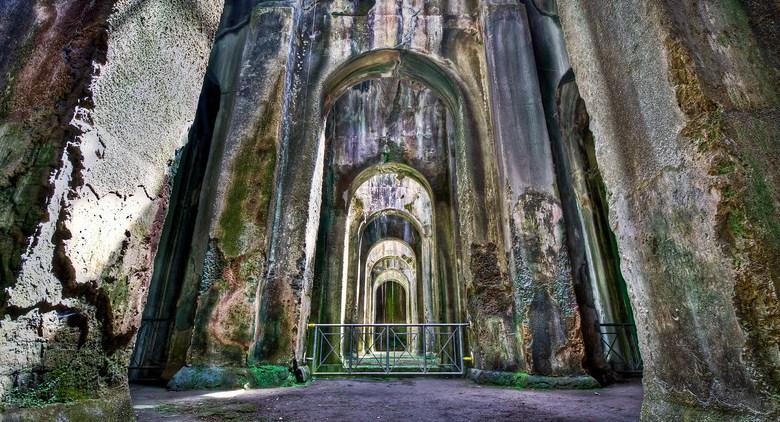 The charming Piscina Mirabilis will immerse the Neapolitans in an exceptional tasting visit
Sunday 24 May 2015 the Mirabilis Pool await all the Neapolitans for a special one guided tour accompanied by tasting of excellent wines locals.
The event, edited by Curiocity and the Mirabile Swimming Pool, will propose to the participants a rich day to discover the history and the Flegrea tradition.
The tour
The route will begin with an interesting guided tour of the historical-cultural beauties kept in theancient Bauli, today known as the city of Bacoli. The tour will continue at the Piscina Mirabilis, the imposing cistern of drinking water, dating back to the Augustan age, used in ancient times as a source of supply for the Classis Misenensis fleets.
A tank, this, which represents the terminal part of theRoman aqueduct, an engineering masterpiece conceived, at the time, to transport, in Naples and the Campi Flegrei, the waters coming from the river Serino di Avellino.
Last but not least the pleasant day will end in between vineyards of the Mirabile Swimming Pool which will offer visitors the tasting of tasty native wines, typical of the Phlegraean Fields.
Information on guided tour of the Mirabilis Pool
When: Sunday May 24 2015
Where: Piscina Mirabilis di Bacoli (Appointment inside the parking area located after the Villa Comunale di Bacoli)
Schedule: 17.00. Appointment from 16.30 inside the parking lot located after the Villa Comunale of Bacoli
Ticket price:
Full: 10 €
Reduced: € 9 (members with Curiocity card, affiliated members, members and groups starting from 15 people)
Information: 3292885442 - 3246823808 | curiocitytour@libero.it | official page Curiocity | official page Mirabile Swimming Pool
By reservation only. You can book from Monday to Saturday from 9: 00 to 19: 00 and Sunday from 9: 00 to 13: 00