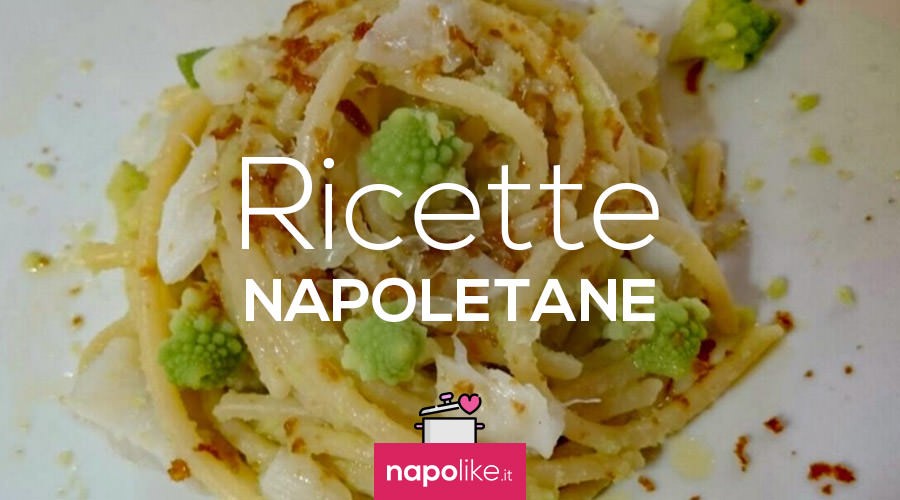 An imaginative recipe for recycling, with the baccalà as the undisputed protagonist. Here's how to prepare spaghetti with cod and black olives.
A first course to eat a mustache, the recipe of spaghetti with cod and black olives will only take you 10 minutes.
As for the pork, nothing is thrown away in Naples cod. The preparation of the cod starts from northern Europe and, depending on the type of processing for its conservation, is defined in different ways as cod or cod. The latter is what is usually bought in Naples and then put it to soak in a saucepan.
If you prefer, when you buy the classic "piece of codfish"In Naples means that at least it is two kilograms of fish. For this recipe, however, we use a piece to prepare delicious spaghetti with black olives.

Ingredients
320 gr spaghetti
300 gr cod already soaked and clean
200 gr broccoli
250 gr black olives
1 clove of garlic
4 tablespoons of extra virgin olive oil
salt and black pepper to taste
a sprig of parsley
Method
After washing and coring them, blanch the broccoli for 2 minutes in boiling salted water. Cut the cod into chunks and in a pan brown the garlic clove in the oil. Add the broccoli and flavor everything for a few minutes.
Meanwhile, boil the pasta in plenty of salted hot water to taste. Cook the spaghetti for the time indicated on the package. Just before you drain the pasta al dente, keep a ladle or two of water to whisk it later. Review the pasta in the pan with the sauce previously prepared, add the black olives private of the hazel and seasoned with plenty of black pepper ground at the moment and a pinch of salt if needed.
Stir the pasta with the water put aside and bring it, so, cooked. Serve with one sprinkling of parsley chopped fresh.