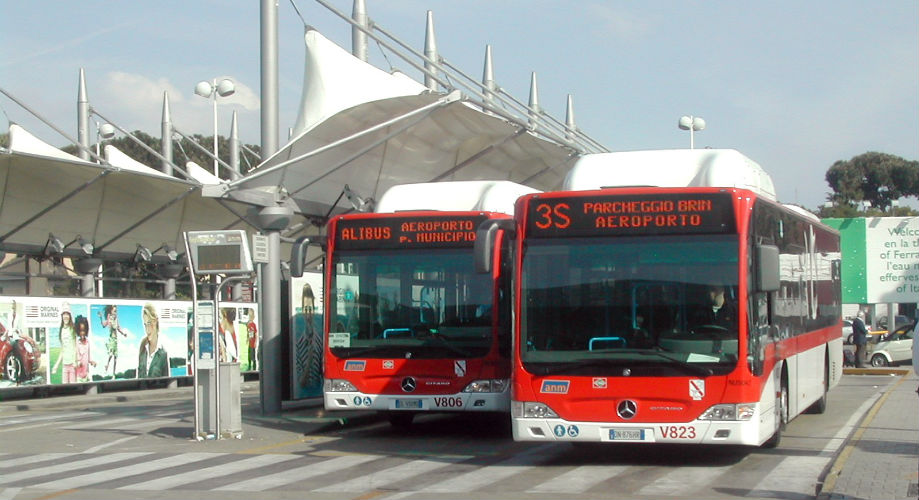 Il servizio alibus born to connect theCapodichino airport with Old Town of Naples, up to the area of ​​the Porto. Starting from the airport, the line stops in Piazza Garibaldi, the Porta di Massa and in Pier Angioino / Beverello, concluding his run at the maritime station. In the opposite direction, we must add the stop of Pisacane passage before Garibaldi.
The main timetables of the line
The line ofalibus has schedules that correspond to a cadence of about an hour. The first departure from the port is scheduled for hours 5.30, while the last one is at 23. The most delayed line, that of midnight, arrives only up to the central station. From the airport, first departure at 6 and last to 23.
The ticket to be purchased to get on board
To get on board thealibus, it is necessary to possess a certain travel title. The ticket has a cost of 5 € and is valid for one single travel, but can not be used for other means of transport. Alternatively, you can buy the ticket Unique Alibus, from the validity of 90 minutes and which allows the use of others means of transport in addition to the Alibus.
Where to buy tickets

Tickets can be purchased from authorized retailers (tobacconists, newsagents, bars) near the airport of Capodichino, the Central Station and the Port of Naples, alternatively at the ANM Point centers, at the ship's personnel (if available, with surcharge), on the Gesac site or at the Silos parking lot in Capodichino.
Sun Store Tabacchi Capodichino Airport
Bellavita Bar Corso Garibaldi, 85
A.Ir. Ticket Office / Ticket Office Piazza Garibaldi
RITA Box Piazza Garibaldi Int. Stazione Ff. Ss.
Newsstand / Newsstand Piazza Garibaldi Int. Stazione Ff. Ss.
Giancar - Staz. Anm Piazza Garibaldi, 44
Tabacchi / Tobacconist's Piazza Garibaldi, 48
Tabacchi / Tobacconist's Piazza Garibaldi Int. Station Ff. Ss.
Tabacchi / Tobacconist's Piazza Garibaldi Int. Station Ff. Ss.
Atlantis Srl Molo Beverello
Bar - Ristomar Via Nuova Marina - Calata Porta Di Massa
Ticket Office / Ticket Office L. 1 Inside Metro Vanvitelli
Chalet Pic Nic Molo Beverello
Newsstand / Newsstand Via Cristoforo Colombo, 1
Newsstand / Newsstand Via Calata San Marco, 1
Tabacchi / Tobacconist's Piazza Trieste And Trento, 3
Tabacchi / Tobacconist's Via Piazza Municipio, 16