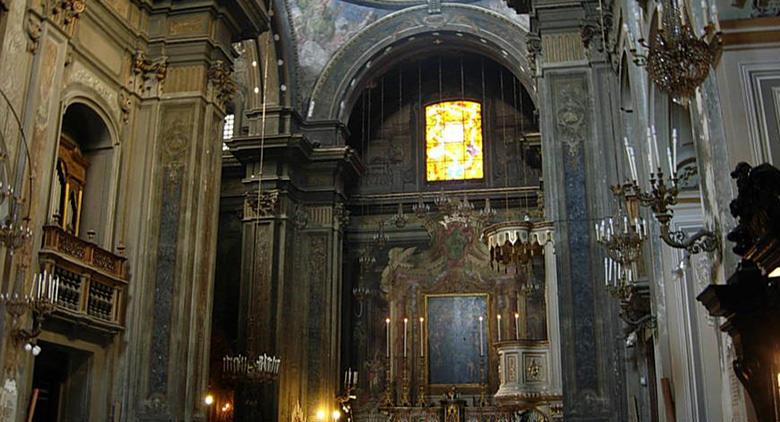 The Church
The building was built starting from 1640 by gods Lucchesi fathers of the Mother of God and it was dedicated to the Swedish queen, who later became Santa Brigida, who went on a pilgrimage to the city between 1365 and 1372.
In the middle of the nineteenth century the structure was renovated on disposal of Ferdinand II, until it is incorporated into the Galleria Umberto I.
The frescoes of the first half of the twentieth century depicting Stories of Santa Brigida, Virtues and Angels are the work of the Giordano (buried there), by Veltri and Diana.
Information on the Church of Santa Brigida
Opening time: times of the Masses
Price tickets:
Contacts:
How to get:
Address: Via S. Brigida, 68 - 80132 Naples
L1 metro line:Toledo station, take via Toledo towards Piazza Trieste e Trento and take the fifth street on the left, taking via Santa Brigida, the parish is a little further on on the right (about 4 minutes on foot) | Funicular: Augusteo stop | Bus C25, N1, N3, R2: San Carlo stop - Galleria Umberto I - Studio Muto.
church of Santa Brigida
The building was built starting from 1640 at the behest of the Lucchesi fathers of the Mother of God.
Address:
Via Santa Brigida 68
City:
NAPLES
Region:
Campania
Country:
Italy
Phone:
081 5523793
E-mail:
[email protected]
Coordinates:
40.8390556,14.2491522
Operating hours: times not available or variable
Admission for visitors is free.