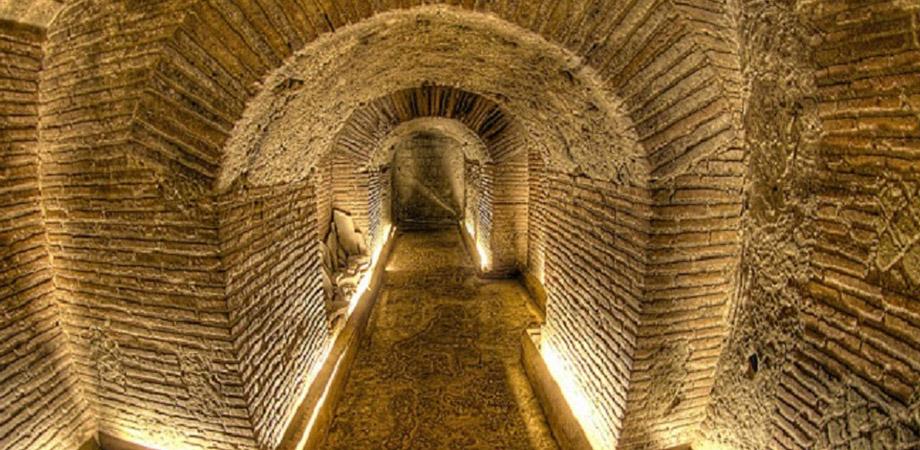 The undergrounds
The visit to Underground Naples is the most unusual opportunity to literally enter the discovery of the bowels of Naples (40 meters deep). A spectacular journey that runs through the subsoil of the city, the Underground Naples so called by the homonymous book by William Melisurgo (1889). A very long history that starting from the 3rd century BC with theopening of the first quarries operated by the Greeks to extract the tufa blocks, it reaches the present day.
Structure
During the tour we will visit the Greek tuff quarries, the aqueduct and the galleries from the Roman era, the Bourbon era tunnel, the air-raid shelters and the war museum dating back to the Second World War, the water museum and the Neapolitan nativity scene museum.
Information on Naples Underground
Timetables:
Excursions in Italian:
Partenze alle ore 10:00-11:00-12:00-13:00-14:00-15:00-16:00-17:00-18:00
(Thursday 21: 00 only by reservation and reaching a minimum of 10 people)
Excursions in English:
Partenze alle 10:00-12:00-14:00-16:00-18:00
(Thursday 21: 00 only reservation and minimum of 10 people)
Reservations are not required for groups under 10.
For excursions in other languages ​​or for groups or excursions outside the opening hours by reservation only.
Duration of the route: c.ca 2 hours
Price tickets: starting from 10 € per person
Where to buy tickets online:
You can buy tickets to access underground Naples directly at this address or via the availability calendar.
Contacts:
tel: 081 29 69 44 | 081 0190933 | 333 5849479 | 334 3662841 | 340 4606045 | 349 1046436 | 392 1733828
Official website of Underground Naples
How to get:
Address: Piazza San Gaetano 68 - 80138 Naples (on via dei Tribunali, next to the Basilica of San Paolo Maggiore
From Piazza Garibaldi: L1 metro line, Cavour station, or Bus ANM R2
Underground Naples
The visit to Naples Underground is the most unusual opportunity to literally enter the discovery of the bowels of Naples (at 40 meters deep)
They might be interested in: