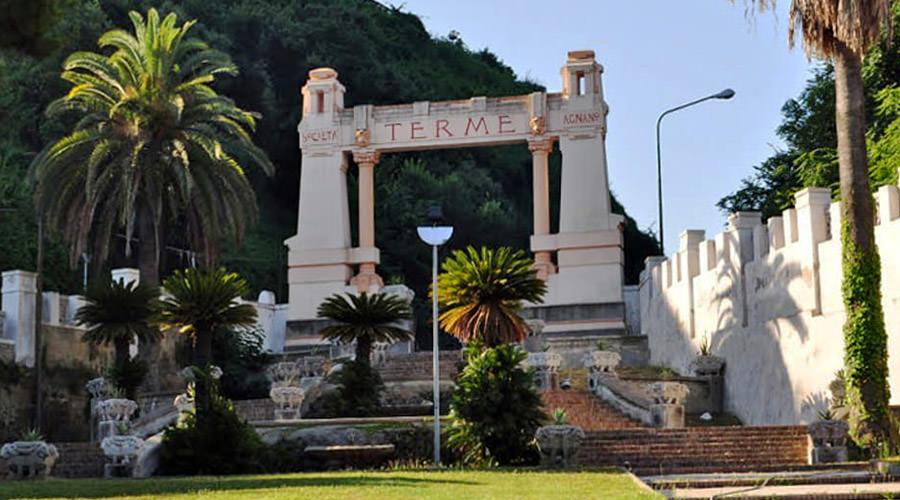 Guided tours start again at the Archaeological Complex of Agnano in Naples: one day to discover the fascinating Roman baths!
The appointments with the guided visits to Archaeological complex of Agnano in Naples, in fact, even for the new year you will have the opportunity to discover the most fascinating places on the site greek-Roman.
In particular Sunday January 26 2020 there will be the opportunity to participate in guided tours, which will lead you to the fascinating era of Hadrian in the second century AD.
Guided tours of the Terme di Agnano
The route, which will last 1h and 30, will be very interesting because it will include a visit to the Cave of the Dog, an artificial cavity thirty two square meters wide and reachable only through a short corridor about ten meters long.
It is a very particular cavity in which the phenomenon of mofette, or emissions that come out of the subsoil based on carbon dioxide.
The visit will then continue at Stoves of San Germano, to the Conca di Agnano and to the thermal water springs.
Information on Visits to the Terme di Agnano
When: 26 January 2020
Where: Terme di Agnano, via Agnano Astroni 24. Appointment at the kiosk in front of the parking lot inside the thermal park 10 minutes before the start of the visit.
Timetable: from 10: 30 to 12: 00
Price: 5 euro ticket, under 13 free
Contacts: facebook event |termediagnano@ganapoletano.it - ​​3406678413