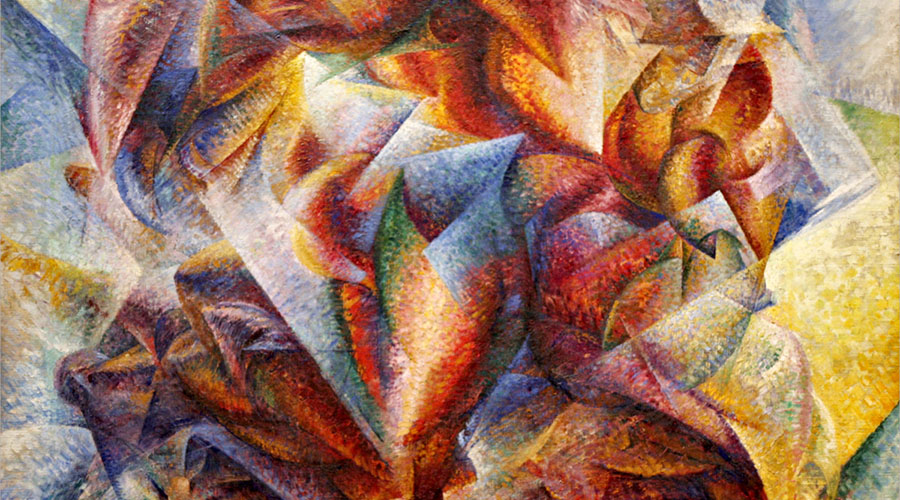 Futurism is told in a special exhibition at the Maschio Angioino in Naples, with 64 works that tell the first Italian and international avant-garde.
La Palatine Chapel the Maschio Angioino di Naples will host the exhibition "10 Years' Futurism - 20 Years", entirely dedicated to the first avant-garde at the international level. The exhibition will open on October 19 2018 and will continue within the Castel Nuovo until closing, set for the February 17 2019. The fans will therefore have a good four months to admire 64 masterpieces of Carrà, Balla, Boccioni, Severini and many other artists of an era that marked the following generations.
The event was promoted byDepartment of Culture and Tourism the City of Naples, with the organization edited by COR Create Organize Realize. The exhibition was managed by Giancarlo Carpi and Francesca Villanti and tells more than twenty years of the futurist era.
There will be three creative dimensions to highlight in this initiative, namely the symbiosis with technology, brute nature and consumer products. The fulcrum is represented by the representation of the machine of man, as well as by the general lines of the history of cultural and social avant-gardes.
Information on the exhibition of Futurism at the Maschio Angioino
When: from 19 October 2018 to 17 February 2019
Timetables:
Monday to Saturday from 10.00 to 19.00
Sundays and holidays from 10.00 to 14.00
Where: Palatine Chapel of the Maschio Angioino (Naples)
Prezzi:
from Monday to Saturday: full 10,00 euro | reduced 8,00 euro
Sundays and holidays: full 8,00 euro | reduced 6,00 euro
The ticket includes admission to the exhibition and to the Maschio Angioino museum.
info: Website | 081 5628040
[Votes: 0 Media Rating: 0 / 5]