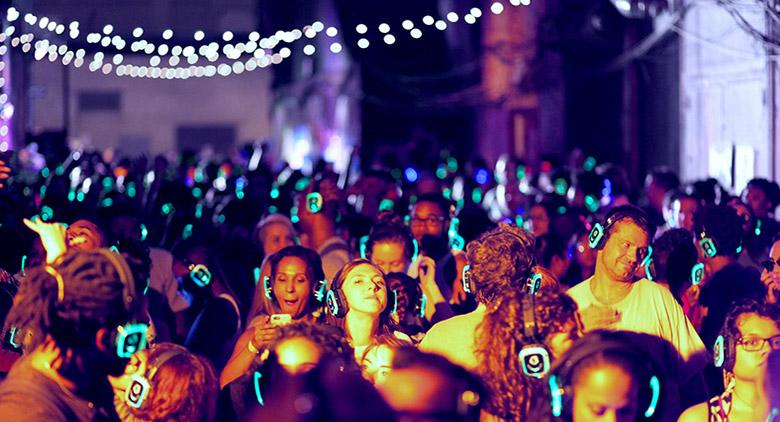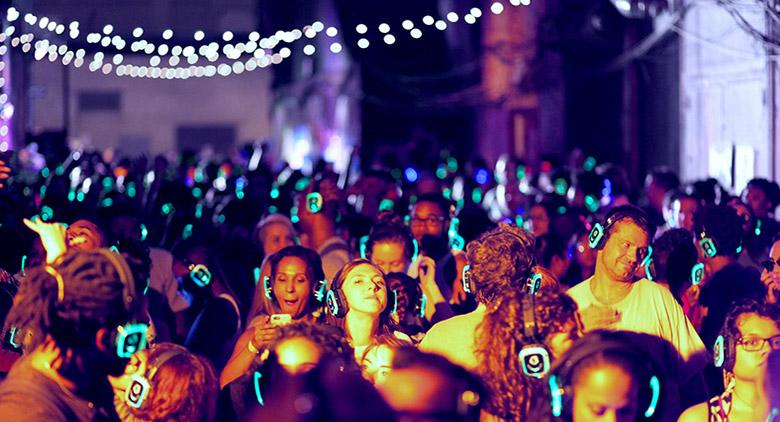 In the historic center of Naples come the free concerts and Silent Disco of the Nights of the Nile 2017 in Piazzetta Nilo!
In Piazzetta Nilo a Naples appointments are back with Nights of the Nile, the concerts that during the summer animate the area and end with the Silent Disco. They will take place every Friday of the month, the 2, 9, 16, 23 and 30 Jun 2017 and the review, completely free, is designed and directed by Mutarte, Mutua Studentesca and Udu Napoli, included in the program of June Youth.
The Silent Disco is one outdoor disco to listen to with wireless headphones in which each participant dances listening to the music from their earphones. Also for this fifth edition, we start in the evening with the live in the square, each time with a different group, and we continue from midnight with the Silent Disco with Gianni Rallo and Claudio S-Bwoy.
This year the bands that perform are focused on the gypsy music, without disdaining various musical genres that are produced in the city.
Nile Nile Program
2 June
Lautari Din Rosiori
Guided by the teacher Accordionist Lautaru Costel, the band is composed of members of a family that for over a hundred years has dedicated itself to gypsy music playing music for weddings, funerals, parties, Kusturica style anniversaries.
22.00 hours: concert
24.00 hours: Silent Disco
9 June
Risaldo
Aldo Lurenza is known to the public as Aldolà Chivalà and is a leader of this musico-culinary group that we expand the senses with music, arriving at new sources of taste and pleasure between eyes, ears and palate.
22.00 hours: concert
16 June
Nosenzo
Alessandro Nosenzo is a composer, songwriter, guitarist, and arranger who grew up in the Roma community of Pescara and his music goes from the folk of Abruzzo to the sounds of popular European Eastern music, from jazz to gipsy.
22.00 hours: concert
23 June
Blindur
The duo is composed of multi-instrumentalists Massimo Blindur De Vita and Michelangelo Micki Bencivenga. They have participated in several festivals in Ireland, France, Belgium, Iceland and have won numerous awards including the Buscaglione Award in the 2016.
22.00 hours: concert
30 June
Mexico 86
They are five boys from the province of Naples considered the next big thing partenopea. They sound trumpets, strings, percussion, choirs, synths and fuzz for a light, dynamic and delicate musical production.
22.00 hours: concert
24.00 hours: Silent Disco
Information on the Nile Nights
When: concerts 2, 9, 16, 23 and 30 June 2017 | Silent Disco 2 and 20 June
Where: Piazzetta Nilo
Schedule: 22.00 concert hours | 24.00 Silent Disco hours
Price: free