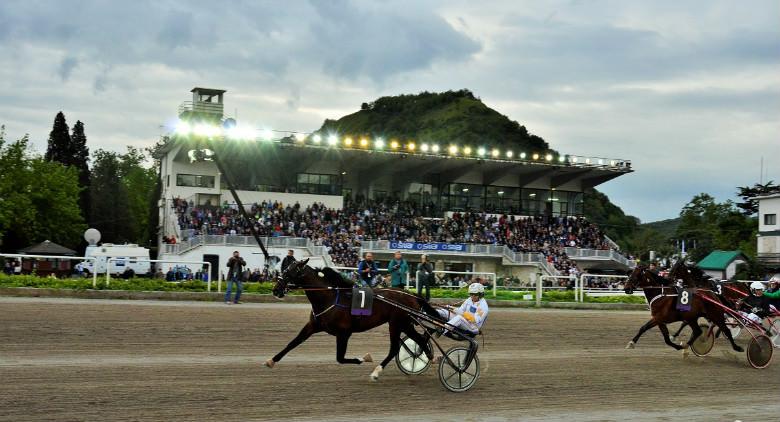 The Agnano racecourse, horse racing and fun for children
TheRacecourse of Agnano is one of the oldest sports facilities in Europe dedicated to horse races al trot e al gallop with grass and sand slopes held by the 1935. It is situated in a vast green area of ​​48 hectares between the estate of the Astroni and the Baths of Agnano and this suggestive scenery makes it one of the most representative racecourses in the history of horse racing in Italy.
The racecourse is also very well known internationally due to the Grand Prix Lottery of Agnano, an important horse racing trot that since the 1947 has seen the participation of the best horses and the best drivers in the world.
On average they are held 200 days of racing a year which are usually disputed on the afternoons from September to May and, even at night, from June to August, thanks to an impressive lighting system.
Il Hippodrome parkmoreover, it is a real amusement park open to families as it hosts the Hippodrome Museum, the Ippocity, a summer camp for children and the Fiesta Village, September festival which includes horse riding, other sports and recreational activities.
Information on the Agnano Racecourse
Opening time
The park is open on Sundays by 9: 30
Races start at 14: 30
Consult the official Hippodrome website and the official Facebook page for any timetable changes.
price tickets
Free entry on ordinary day trips.
For events and Grand Prix, it is advisable to consult the official website.
Address
Via Raffaele Ruggiero, 1 - 80125 Naples
How to get
By car
Naples Ring Road - Exit Agnano n.11
By subway
Subway Line 2, Bagnoli station, take the C5 bus, stop at Ruggiero-Chiesa Sant'Antonio, walk about 3 minutes on foot.
By bus
C2, stop via Agnano
C6, stop via Agnano Astroni
Contact
Tel: 081 7624161
E-mail: info@ippodromipartenopei.it
The Hippodrome of Agnano in Naples
Information on the Agnano Racecourse in Naples
Address:
Via Raffaele Ruggiero, 1
City:
Naples
Region:
Campania
Nation:
Italy
Coordinates:
40.8367805,14.165023700000006
Operating hours: times not available or variable