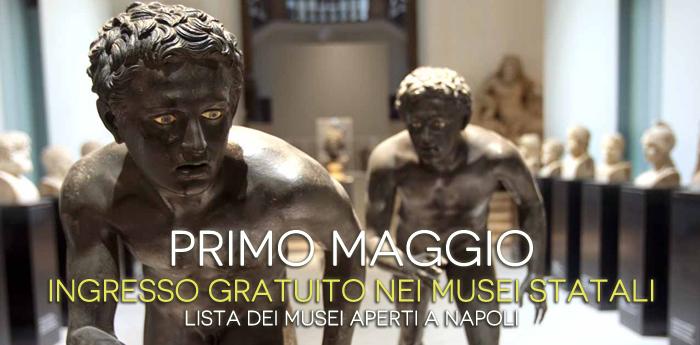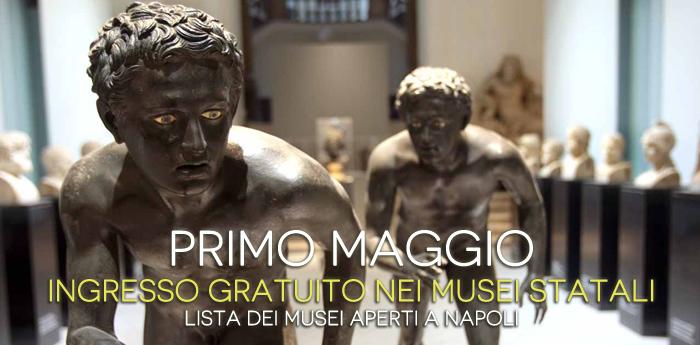 For the May Day, the MiBACT opens to the public free State Museums, Areas and Archaeological Parks!
How to spend the May 1? Not only can you go to one of the many natural areas for a picnic, but also immerse yourself in culture thanks to the initiative usually launched by the Ministry of Cultural Heritage and Activities and Tourism.
On the occasion of Labor Day, Thursday May 1st, the state museums of Naples will be open to the public. Visitors will be able to go to the famous complexes without paying the entrance, the works of art can be viewed at zero price.
Below we report the list of museums with the relative opening and closing times. Moreover, if you need it, you can download the list in PDF format to have the information always with you, even offline!
Recall that the National Library will also make aextraordinary opening free for the 1 May 2014.
Museums, Areas and Open State Archaeological Parks 1 May 2014
| | | | |
| --- | --- | --- | --- |
| Name | City | Province | Hours and info |
| National archeologic museum | Naples | NA | X |
| Royal Palace | Naples | NA | X |
| Tomb of Virgil | Naples | NA | X |
| Real Bosco di Capodimonte | Naples | NA | 9.00 - one hour before sunset |
| Museum of San Martino | Naples | NA | X |
| Museum of Villa Pignatelli | Naples | NA | X |
| Museum of Capodimonte | Naples | NA | X |
| Castel Sant'Elmo | Naples | NA | X |
| Monumental Complex of the Girolamini | Naples | NA | X |
| State Archives of Naples | Naples | NA | 9.00 - 14.00 (last entry 13.30 hours) |
| Duca di Martina Museum | Naples | NA | X |
| National Library of Naples - Vittorio Emanuele III | Naples | NA | X |
| University Library of Naples | Naples | NA | X |
| Archival Superintendency for Campania - Palazzo Marigliano | Naples | NA | X |
| History and Archaeology Museum | Nola | NA | X |
| Ruins of Pompeii | Pompeii | NA | 8.30 - 18.30 (closing ticket office hours 17.00) for a fee |
| History and Archaeology Museum | Nola | NA | X |
SOURCE | MiBAC