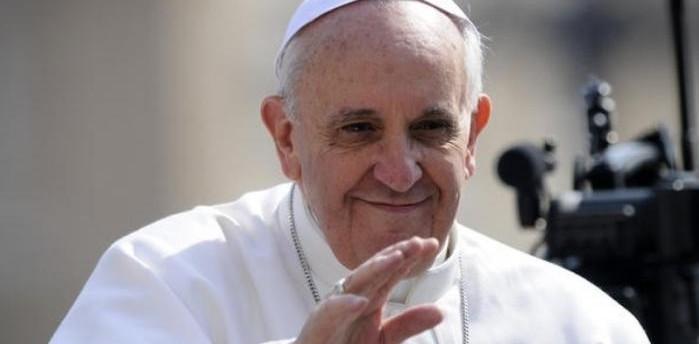 The first visit of Pope Francis to Naples will be full of emotions and stops not to be missed! Here is the program!
Now there is little left for the first visit of Pope Francis in Naples. The solemn event, as is well known, is foreseen for the next one March 21 and it will last about 10 hours.
A long day in which His Eminence will really dedicate himself to everyone: starting from the sick to the prisoners, from young to families, from clergy to Neapolitan ecclesiastical figures, moving from one side of the city to another, up to Pompeii.
In detail, the official program of the pastoral visit foresees the arrival, by helicopter, at the meeting area of ​​the Sanctuary of Pompeii where Pope Bergoglio will pray to the Madonna.
Still on board the aircraft, at the 9 point the Pope will come to Scampia to dedicate themselves to the residents of the area. Later he will move, by car, to piazza del Plebiscito where, in front of the beautiful Basilica of San Francesco di Paola, will meet and greet about 1mln of Neapolitans and will follow with the celebration of mass.
The visit will proceed to Poggioreale prison, where the Holy Father will speak and have lunch with the inmates. In the afternoon, after a brief stop at the Curia, it will be the turn of the Duomo to pay homage to the relics of San Gennaro and to meet the clergy and religious figures.
At the 16: 15 the Pope will speak to the sick who, for the occasion, will come to the church of the Jesus New; while at 17: 00, at the Round Diaz of the Caracciolo seafront, the highly anticipated meeting with young people will take place, to which a special speech will be dedicated.
The visit, therefore, will come to an end at maritime station where Bergoglio will greet the city and the institutions.
Full program
HOURS 9.00
Arrival of the Holy Father by helicopter in Scampia
HOURS 9.30
PIAZZA GIOVANNI PAOLO II
Meeting with the population of the district and with different social categories
HOURS 11.00
PIAZZA DEL PLEBISCITO
Eucharistic celebration
HOURS 13.00
FOOTBALL CHARTER
Lunch with the Prisoners
Stop in the Archbishopric
HOURS 15.00
DUOMO
Veneration of the relics of San Gennaro
Meeting with the Clergy and the Religious
HOURS 16.15
CHURCH OF THE NEW JESUS
Meeting with the sick people
HOURS 17.00
SEA CARACCIOLO
Meeting-party with the Youth and Families
HOURS 18.15
Departure of the Holy Father by helicopter from the port
Information on the Pope's visit
When: March 21
Where: different places in the city
Schedule: from the 9.00 18.15