È social clash between Belen Rodriguez and Giulia Tordini, but for which reason? We all know the famous showgirl Belen Rodriguez, while the Tordini is the new girlfriend of Antonino Spinalbese, former husband of Rodriguez with whom he has a daughter (Luna Marì).
Rodriguez is back with Stefano De Martino but, apparently, he is not very happy with Antonino's union with his new flame Giulia. We don't know the reasons yet, but a little one battle seems to be happening on social media.
For some it might be called simple fortuity, but there seems to be much more behind it.
Same Instagram stories to tease live
Recently the two women are staying copying each other's Instagram stories. For example, just recently Giulia Tordini posted a photo of her own lunch with the background of the pool water. Time not even an hour and comes a story of Belen, practically identical to that of Giulia Tordini, with the only difference that the background was not the water of the swimming pool but of the sea.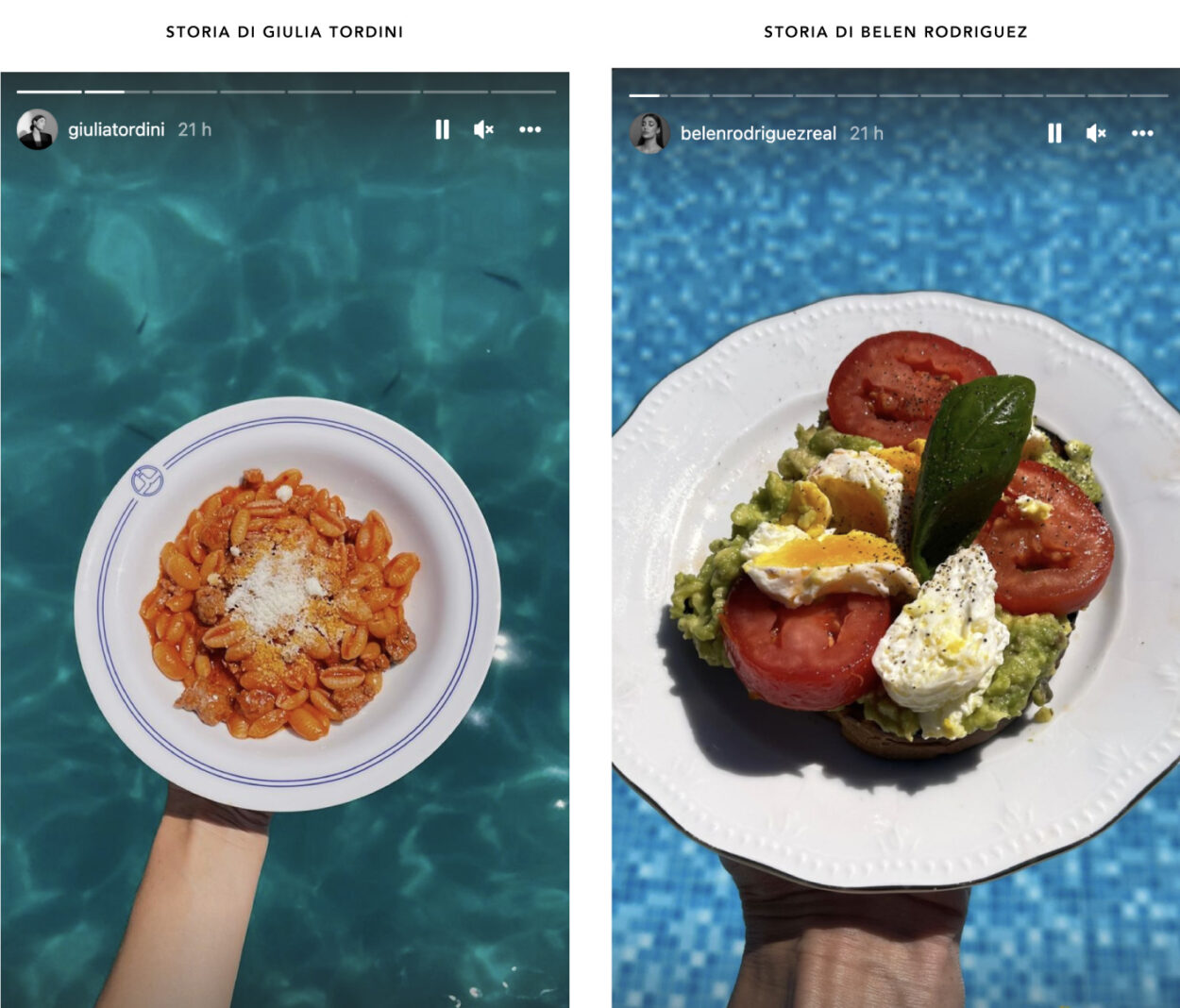 These skits were enough to trigger the fan of the presenter Belen. We don't know yet motivation behind these "provocative gestures", but we are aware of the recent clash between Belen and his ex Spinalbese.
The boy, in fact, should participate in the next edition of GF Vip and this news made the mother of her daughter not a little irritated. Belen, in fact, would even go so far as to threaten him with a complaint if she had spilled something about her daughter while participating in the program.
It seems clear that Belen is afraid that their private life, regarding their past relationship and their little girl, may become public, but we don't know exactly what it is. motivation behind the social confrontation between Belen and Giulia.
Read also:
Image Credits cover photo: instagram Belen Rodriguez (@belenrodriguezreal)
Are you looking for something in particular?