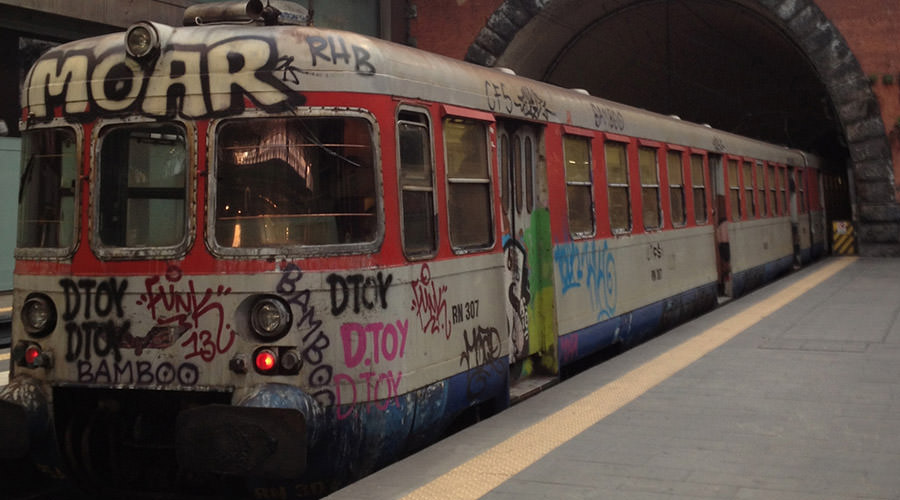 Extraordinary trains of Cumana and Circumflegrea for the Napoli-Arsenal match on Thursday 18 April 2019.
Thursday April 18 2019 the awaited return of the Europa League will be held and will be met Naples and Arsenal in a compelling game at the San Paolo Stadium in Fuorigrotta.
For this reason, they will again be scheduled extra rides of the Cumana and the Circumflegrea to ensure that the fans can more easily leave the neighborhood at the end of the match.
The trains will leave at the end of the game and head for it both towards Montesanto, from the Fuorigrotta and Mostra stops, both towards Pianura and Fuorigrotta and Mostra from the Montesanto stop.
Here are the schedules. We remind you that it is also available Bagnoli parking for those arriving by car or motorcycle.
Cumana
departures from Mostra per Montesanto
23: 08 - 23: 28 - 23: 58
departures from Montesanto for Fuorigrotta and Mostra
23: 21 - 23: 41 - 00: 51
Departures from Fuorigrotta per Mostra
22: 40 - 23.12
Circumflegrea
departures from Montesanto to Pianura
23: 23 - 23: 43 - 00: 13
departures from Pianura to Montesanto
23: 42 - 00: 02 - 00: 32
[Votes: 1 Media Rating: 3 / 5]