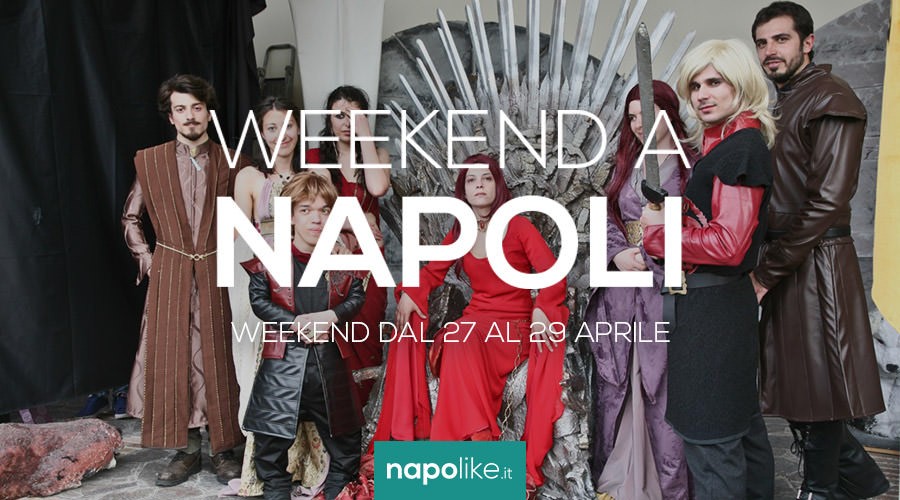 Aperitifs with music and performances, Comicon, theater, collecting and much more with events in Naples during the weekend from 27 to 29 April 2018!
Il weekend from 27 to 29 on April 2018 a Naples will be rich in private events for all tastes, with the beginning of the long-awaited Comicon.
In fact, from Saturday the 4 days of the comic fair will start at the Mostra d'Oltremare which will attract thousands of visitors. The star guest is definitely the cartoonist Frank Miller, which will also be present at an autograph session.
For cultural events, other replicas ofLast Decameron at the Bellini Theater, the Bizzarre Cabaret at the Museo del Sottosuolo and the exhibition of railways in miniatures at the Railway Museum of Pietrarsa with shows and street food. At the PAN, however, the exhibition continues I Dalì, while in the Basilica of Pietrasanta you can still visit the Museum of Folly - from Goya to Maradona edited by Vittorio Sgarbi.
The events continue with theaperitif in music in the Monumental Courtyards of the Capodimonte Museum, but to find out all the events, read the rest of the article!