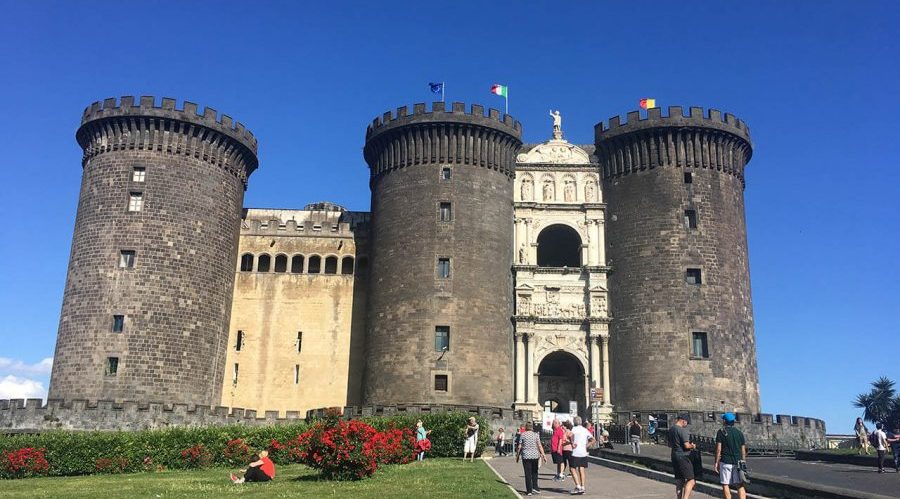 A treasure of 400 paintings and statues of enormous value was found in the basement of the Maschio Angioino in Naples!
In the basement of the Maschio Angioino di NAPOLI a "treasure"Really very valuable which includes 400 between paintings and sculptures, but also furnishing elements, now forgotten for decades.
This invaluable material was found by chance during the inspections last November, checks carried out to check if there had been flooding or damage due to bad weather of that period.
The rediscovered works: from Luca Giordano to De Mura
The paintings found on the floor below the courtyard were made by great authors of the Neapolitan school, such as Luca Giordano, Jacopo Cestaro, Giacinto Diano, Paolo De Matteis, Giuseppe Bonito, Francesco De Mura, Giacinto Diano, Onofrio Avellino e Agostino Beltrano, as well as many others and unfortunately they are in a state of serious deterioration.
A very important work is the Madonna of the Rosary and Dominican Saints made by Luca Giordano, 4 meters by 2,64 meters, which fortunately will be restored and most likely exhibited in the Museo del Maschio Angioino.
In reality, the whole collection will then be part of heritage of the Municipality of Naples and a special commission will estimate its value in the coming months.
How did they get lost?
There is still no certainty about the motivation that led to oblivion such an important group of works, but one of the most probable hypotheses refers to the 1980 earthquake. After the earthquake that hit Irpinia, the Municipality and the Superintendency decided to pick up these works from the civic collection of the buildings in which they were located for entrust them to the museums of the city and protect them from damage and attempted theft.
Over time they would moved from site to site between Capodimonte Museum, Palazzo San Giacomo, Palazzo Reale and Maschio Angioino. Here, they would later be forgotten.
Photo source: ecampania.it