La Napoli Calcio club has put one up for sale new exclusive jersey dedicated to the period of Halloween. The new Napoli shirt is in limited edition and was also created in collaboration with EA7, Emporio Armani, the company's technical sponsor.
I prices are higher compared to the prices of standard t-shirts, but discounts have also been activated for those who decide to buy the complete kit. It is a unique experiment in Serie A and is part of the project of President Aurelio De Laurentiis relating to the self-production of sweaters.
The shirt with the new one eye-catching graphics it has already been worn during the match against Turin on October 17, 2021 and will also be worn against Bologna on October 28.
The Halloween shirt: the colors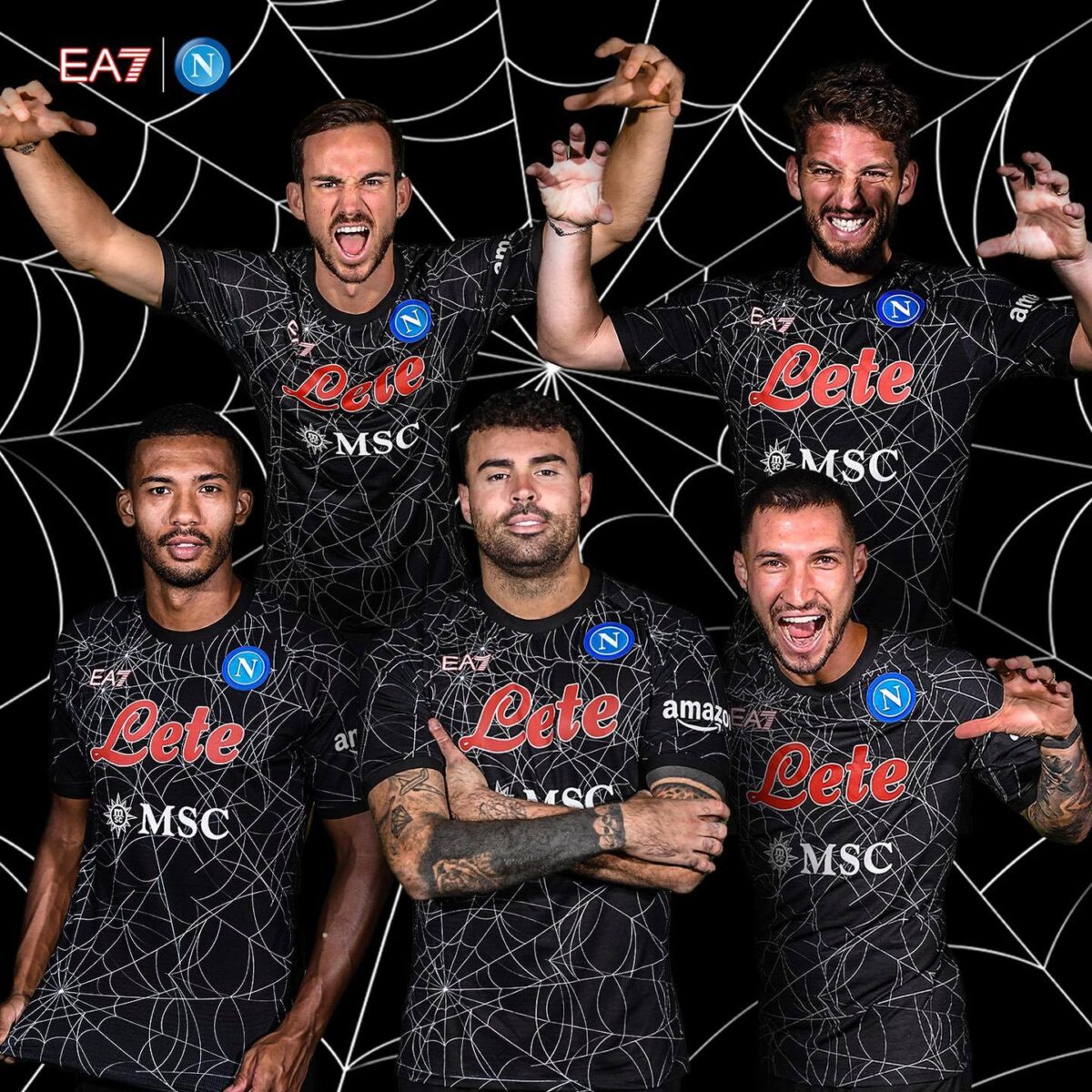 The Napoli shirt dedicated to Halloween is from black colour and gods have been added drawings of white cobwebs over the entire length. Instead, i USEFULL on the back are red.
I shorts are all black, with the logos of the Company and the EA7. THE socks are black with the blue logo of Napoli.
The prices of the new currency
The new T-shirt the 125 €, While shorts have the price of 50 €. THE socks, on the other hand, they cost 20 €.
As mentioned, there will be one discount for those who purchase the complete uniform and will be del 10%.
Where to buy the Halloween shirt
The shirt, as well as the entire uniform, can be purchased on Amazon and on the official store of Calcio Napoli. Recall that it is limited edition and were made only 1926 heads. A number not chosen at random because it is a tribute to the founding year of the Napoli Soccer Society.
Cover photo source: SkySport
Internal photo source: Calcio Napoli
Are you looking for something in particular?