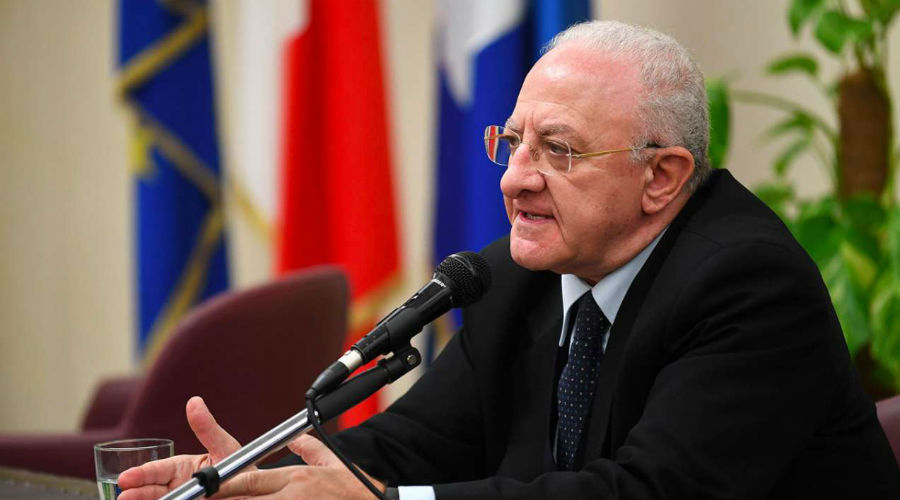 Coronavirus emergency in Campania: the President of the Region, Vincenzo De Luca, signs the ordinance number 87 to contain and limit the infections!
The President of the Campania Region, Vincenzo De Luca, just last night he signed ordinance number 87 with which it confirms the measures to limit the infections and the spread of Coronavirus
The new ordinance will contain the extension for restrictions announced in recent days until November 14, 2020. The measures will therefore concern limitations to the local and interprovincial mobility, limitations for jogging and limitations for take-away in bars, restaurants and pastry shops.
The new ordinance: here are the main points
Vincenzo De Luca signs the ordinance number 87 with which he confirms the restrictions up to 14 November 2020, measure necessary to contain the infections in Campania, as the positive curve has increased significantly in recent days. Here are the main points.
Jogging activity
The jogging activity turning on the promenades, public parks, historic centers and in non-isolated places will be allowed from 06:00 to 08:30. In other places it will be allowed, however respecting the social distancing, without time limit.
Take away business
For all catering establishments or bars, restaurants, pastry shops, ice cream parlors, pubs, wine bars and the like Takeaway sales are prohibited from 22 pm. All catering establishments that ordinarily carry out takeaway activities with delivery to users by car will be excluded from this measure, with the obligation to comply with all the anti-Covid 19 measures envisaged. While home delivery is allowed until 23:00.
Shifts
It is strongly advised not to leave your home except in cases of extreme urgency. In fact, from 23:00 to 05:00 only transfers motivated by proven work needs, situations of extreme urgency or health reasons.
For the rest of the day will travel from one province to another in Campania is prohibited. The movements will be allowed, only to the person concerned or if necessary also to the accompanying person, for justified health, work, family, school or training needs.
Rate this post
[Votes:

1

Media:

5

/ 5]