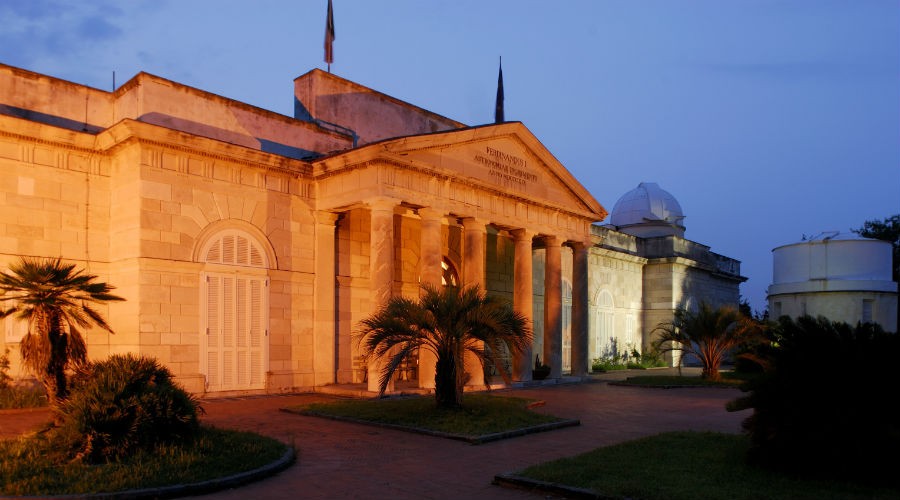 The Evening at the Planetarium is the first event of the year of the Astronomical Observatory of Naples: two sessions of observation of the winter sky in the Gagarin Planetarium.
The Capodimonte Observatory in Naples invites all astronomy fans on January 24 2020 starting from 20:30 for two shifts of observation of the sky and for a short conference inside the Planetarium named after the astronaut Yuri Gagarin.
La reservation is mandatory and tickets, which can also be purchased online, they cost Euro 5.
An evening with the Neapolitan Amateur Astronomers Union
Visitors who participate in the Evening at the Planetarium will be guided, in the observation of the sky of January 2020, by the volunteers of theUnion of Neapolitan Astrophiles, association active for years in the city. The goal is to bring the Neapolitans closer to the passion for astronomy and spread the knowledge of the sky.
The planetarium Yuri Gagarin
The Yuri Gagarin Planetarium is one of the most modern structures of the Capodimonte Astronomical Observatory, inaugurated just three years ago.
It is a digital planetarium placed below one dome with a diameter of 10 meters within which they can find space up to 70 visitors.
The image of the night sky is projected onto the dome of the planetarium and the projection system is connected to the network. This state-of-the-art sharing system allows students to take lessons anywhere in the world.
Information on Planetarium Evening
Where: Capodimonte Astronomical Observatory, Naples
When: 24 January 2020
Price: 5 Euro
Timetable: from 20: 30 (start of observation rounds 20:30 and 21:00)