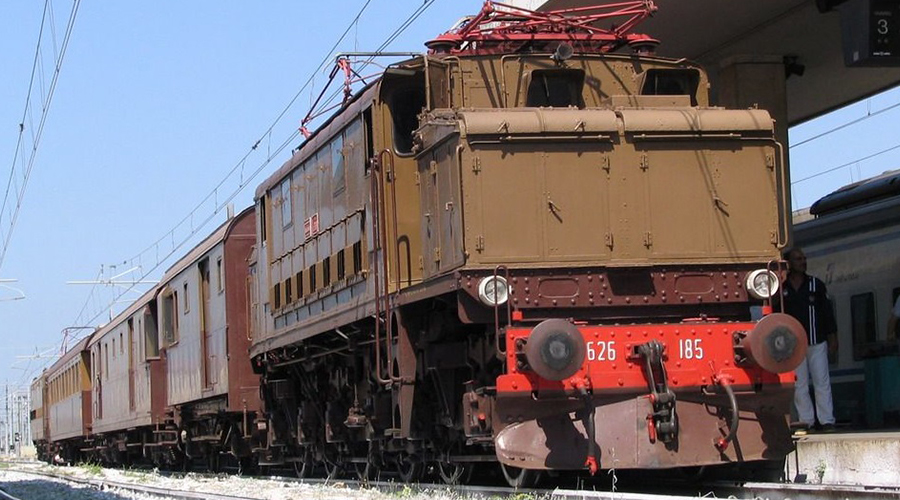 Information on the impressive Reggia Express 2019, the vintage train from Naples to the Royal Palace of Caserta! Here are prices, timetables and dates.
Also this year the historical train for the Palace of Caserta starting also from Naples, within the framework of the initiation Reggia Express 2019 implemented by the Ferrovie dello Stato. It is scheduled to leave each month until December, with the first trip in January, and the vintage train leads up to the driveway of the beautiful Royal Palace.
It is a train with Centoporte and Corbellini carriages from the 30 and 50 years, really very suggestive, which gives us the feeling of making a real journey through time towards one of the most beautiful sites in Campania.
Departures from Naples take place from Central Station in the morning and the return is scheduled in the afternoon.
Dates of the Regal Express 2019
13 January
10 February
10 March
14 April
12 May
9 June
14 July
11 August
8 September
13 October
10 November
8 December
Hours of the Reggia Express
departure from Napoli Centrale to 10.00 with arrival at the Reggia at 10.35
departure from the Royal Palace at 17.00 with arrival in Naples Central at 17.35
Prices of the Reggia Express
adults: € 8
boys from 4 to 12 years not completed: € 4
children from 0 to 4 years not completed (accompanied by at least one paying adult): free. There is no guarantee of seating
tickets include the return journey
Where to buy tickets
Tickets can be bought on site Trenitalia, in the biglietterie And in the self service at the station and in travel agencies enabled.
Information on the Reggia Express
When: from January to December 2019 (one trip per month)
Where: from Naples Central to the Royal Palace of Caserta (viale Douhet, 2a)
[Votes: 3 Media Rating: 4.3 / 5]