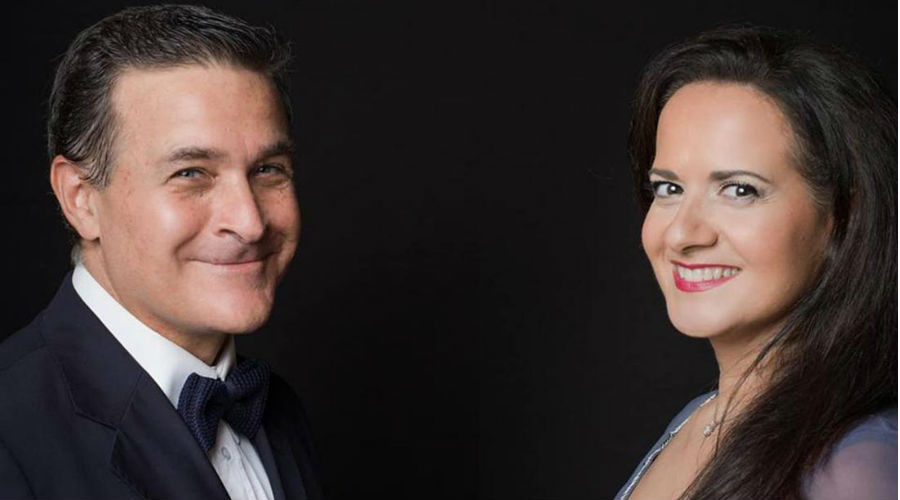 An appointment not to be missed with the Easter 2020 concert from Naples, strictly via the web!
Saturday April 11 2020 the Cultural Association Noi per Napoli organizes the Easter 2020 concert, strictly via the web since the Coronavirus emergency requires it. The venue initially designed was the suggestive Complex of Santa Maria Donnalbina in Naples, but unfortunately it cannot be used.
It will be an exciting concert with the soprano Olga De Maio, the tenor Luca Lupoli, with the participation of Carabinieri Marching Band 10th Regiment, the flutist Vittorio Oriani, the harpist Gianluca Rovinello, the pianist Nataliya Apolenskaja.
The Easter 2020 concert
The concert will be very special, as it will be one musical narration of images and words of an edition of the Passion of Jesus Christ according to St. Matthew vulgarized in Neapolitan language by an anonymous Neapolitan intellectual clergyman of 1860.
During the concert the narration will alternate with the performance of instrumental and vocal pieces by authors such as Bach, Pergolesi, Stradella, Albinoni, Haendel, Mozart, Rossini, Verdi, Orff, Massenet.
The event is part of the charitable initiatives in favor of the Don Orione Institute of Naples and before the start of the concert, on request, it will be possible to visit the Donnalbina complex starting from 17: 00.
Where to attend the concert via the web
The concert will be broadcast on the following channels:
Information on Easter Concert
When: 11 April 2020
Where: different channels on the internet
Hours: concert at 18:00
Contacts: facebook event | 3394545044/327 7589936