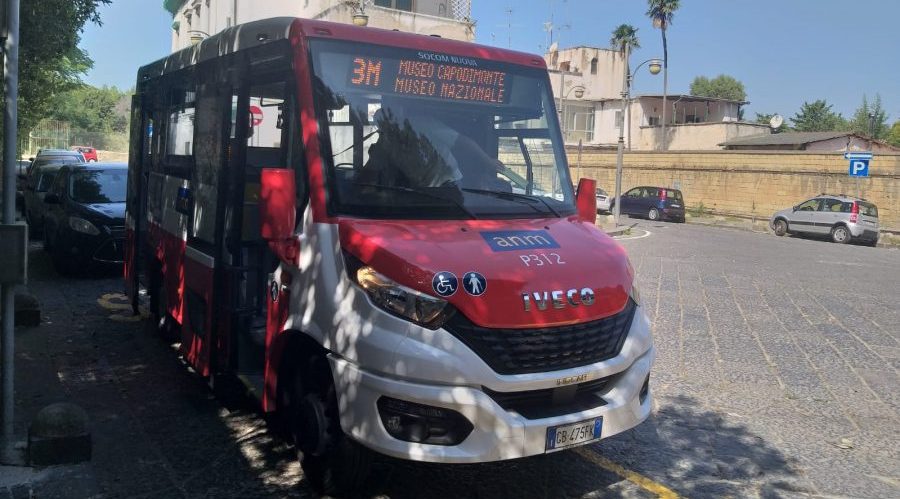 The 3 Museums line arrives, the 3M bus that connects the National Archaeological Museum with the Capodimonte area between Museum and Woods and the Catacombs of San Gennaro!
The 3M bus line was born in Naples line of the 3 museums which connects three great Neapolitan art sites. In fact, from Saturday 12 September 2020 the new ANM bus strongly desired by the Municipality of Naples will connect the National archeologic museum, Museum of Capodimonte with the Bosco and Catacombs of San Gennaro.
The name itself, 3M, refers to the three museums, now more than ever put in contact by a strong thread.
This line was born from the need to guarantee a more efficient service to those wishing to visit these important art places, but also as a further step towards the rebirth of tourism in Naples, a sector that has suffered a stop due to the Coronavirus emergency.
Moreover, it also becomes a fundamental integration to the transport service in general because connects the Miano-Rione Lieti-Capodimonte area with piazza Dante and piazza Cavour, where respectively are the subway line 1 and subway line 2.
The route and timetable of the 3M bus line
The M3 is a minibus recently acquired that will travel every day from hour to hour 7.00 20.00 with frequency of 15 minutes.
Here is the path:
Terminus at Porta Miano in Capodimonte, Porta Piccola, via Miano, Regresso Capodimonte, corso Amedeo di Savoia, via Santa Teresa degli Scalzi, via Pessina, via Conte di Ruvo, via Costantinopoli, piazza Museo and back.