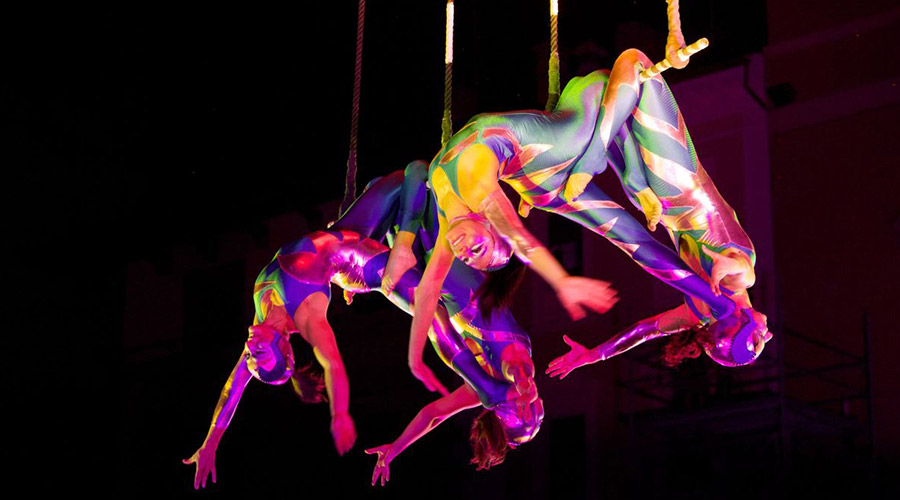 For Christmas 2019 the circus Lidia Togni arrives in Fuorigrotta in Naples: a fantastic show between aerial fabrics and illusionism is scheduled!
On the occasion of Christmas The circus Lidia Togni lands a Naples, and particularly in the neighborhood Fuorigrotta with fantastic show between aerial fabrics and illusionism to celebrate the Christmas holidays together.
In fact the artistic director and son of Lidia, Vinicio Togni, has set up exclusive and breathtaking performances exclusively for the Neapolitan public, not surprisingly the name of the show is Happiness. You can take part in the show from December 21 2019 until February 10 2020.
The Circus Lidia Togni in Naples
Vinicius known as an internationally renowned trainer and also awarded by Princess Stephanie of Monaco will lead to Naples the beautiful White lion king and equestrian carousel, an attraction that expresses the perfect symbiosis between man and horse.
And then again for the first time in Italy the Brazilian juggler Rogerio Piva, there will be the fantastic illusionist show by Van Dènon and Nicole and the wonderful show by aerial fabrics by Giorgia and Elena, who will surely leave you breathless.
Another exclusive only for the city of Naples will be the Duo Milla that with very fast and fun changes of clothes will enchant the public and then acrobats, tightrope walkers and funny clowns.
Information on the Lidia Togni Circus in Naples
When: from 21 December to 10 February 2020
Where: viale Giochi del Mediterraneo (corner of via Nuova Agnano) Fuorigrotta, Naples
Price:
Full stage 30 euros, reduced 25 euros (children from 2 to 10 years and over 65)
Tribune armchair 20 euros, reduced 15 euros (children from 2 to 10 years and over 65)
Contacts: Official site | +39 339 139 9971