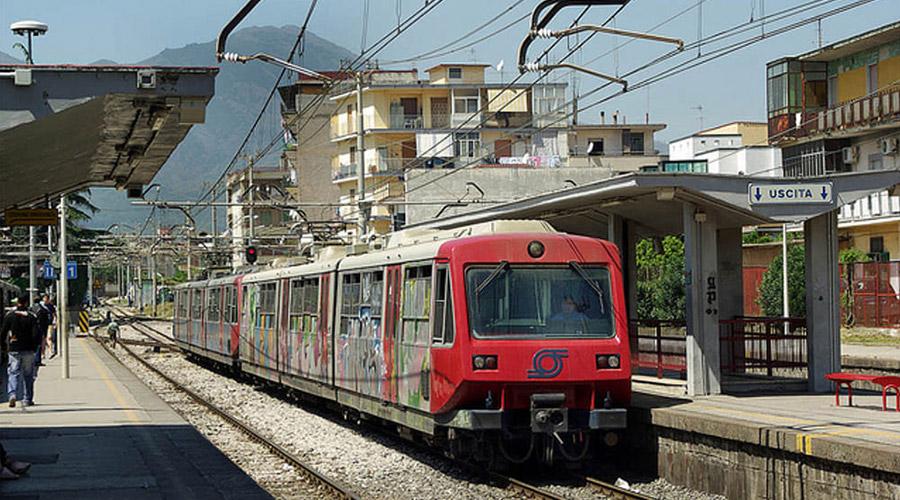 The schedule of the extraordinary races of the Cumana and the Circumflegrea after the Naples-Salzburg match on Thursday 7 March 2019.
On the occasion of the match Naples-Salzburg di Thursday March 7 2019, the Cumana and Circumflegrea trains run additional rides up to Montesanto too past midnight.
The provision is useful for facilitate the outflow of travelers from the Fuorigrotta neighborhood, where the Stadio San Paolo is located, after the match valid for the Europa League.
Trains leave from the exhibition station and also from the Fuorigrotta stationMoreover, there are also departures in the Montesanto-Pianura section. We remember that also the metro line 2 makes extraordinary trips.
Here are the times.
Cumana
departures from Mostra per Montesanto
23: 08 - 23: 28 - 23: 58
departures from Fuorigrotta per Mostra
22:40 - 23:12
departures from Montesanto for Fuorigrotta and Mostra
23:21
Departures from Montesanto for Fuorigrotta
23: 41 - 00: 51
Circumflegrea
departures from Montesanto to Pianura
23: 23 - 23: 43 - 00: 13
departures from Pianura to Montesanto
23: 42 - 00: 02 - 00: 32
[Votes: 0 Media Rating: 0 / 5]