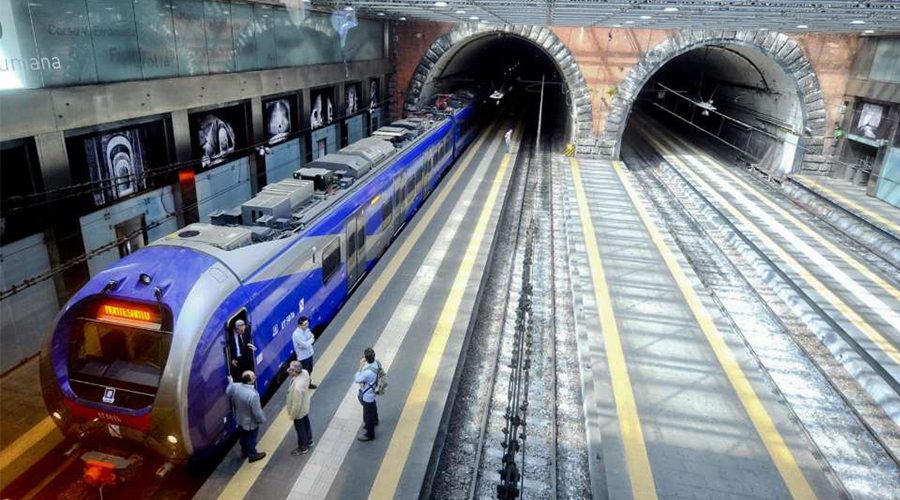 La Cumana and the Circumflegrea run extraordinary races until midnight and beyond for the Napoli-Sassuolo match on Sunday 13 January 2019.
This evening, Sunday January 13 2019, the game of Naples-Sassuolo Italian Cup pm 20.45 and trains of the Cumana and the Circumflegrea will make extraordinary trips until midnight and beyond to encourage the return of the fans home.
At the end of the match, some races will be added, from around 22.30 hours, with well defined times and departures from both Fuorigrotta and Montesanto.
Below, all the timetables in detail of both Cumana and Circumflegrea.
Cumana
departures from Mostra per Montesanto
22: 38 - 22: 48 23: 08 - 23: 28 - 23: 48
departures from Montesanto for Fuorigrotta and Mostra
22: 51 - 23: 01 - 23: 21
Departures from Montesanto for Fuorigrotta
23: 41 - 00: 41
Circumflegrea
departures from Montesanto to Pianura
23: 03 - 23: 23 - 23: 43 - 00: 03
departures from Pianura to Montesanto
23: 22 - 23: 42 - 00: 02 - 00: 22
[Votes: 0 Media Rating: 0 / 5]