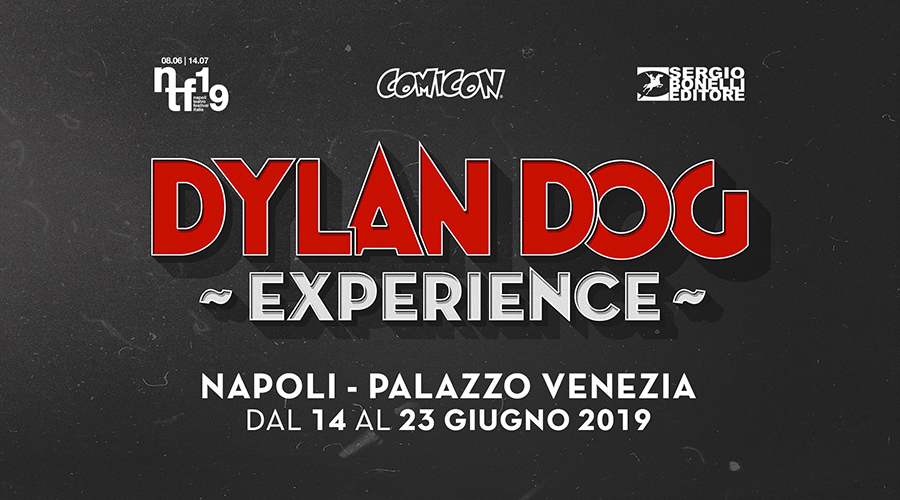 Dylan God Experience at the Napoli Teatro Festival: the investigator of the nightmare between comics and theater
Since 14 June at 23 June 2019 al Naples Theater Festival a new edition of the Dylan Dog Experience.
This is the possibility, for the public that will have booked, to immerse themselves in the world of the character created thirty years ago by Tiziano Sclavi for Sergio Bonelli Editore.
Comics fans that will present themselves during the days of NTF will have the chance to live a story from protagonists, descending into the places of the "dylandoghian" reality.
The stars of the performance will be the actors Lea Landucci, Mauro Bruni, Daniela D'Argenio, Alfredo Massa, Martina Di Leva, Gianni Caputo, Daniele Fiorenzano, Lavinia Pini, Cecilia Lupoli and Valentina Di Leva.
The duration is one hour. This experience" sui generis is the result of a collaboration between the Napoli Teatro Festival Italia e COMICON, which continues after the good result of the 2017 edition.
This is an experiment born in Lucca Comics in the 2016 and landed at Naples within the COMICON framework.
Enthusiasts and onlookers attending the event during the NTF 2019 are given the opportunity to experience a story as protagonists, in the places and in some of the surreal environments of the comic created by Tiziano Sclavi.
You can book it on the Napoli Teatro Festival website
Information on the Dylan Dog Experience at the Napoli Teatro Festival 2019
Where: Palazzo Venezia, via Benedetto Croce 19
When: from 14 to 23 June 2019, except Monday 17
Schedules: 14, 18, 19, 20, 21 June 2019 hours 17.00, 19.00, 21.00;
15, 16, 22, 23 June 2019 hours 12.00, 17.00, 19.00, 21.00
Price: full 8 euro; reduced: 5 euro for under 30 and over 65
[Votes: 0 Media Rating: 0 / 5]