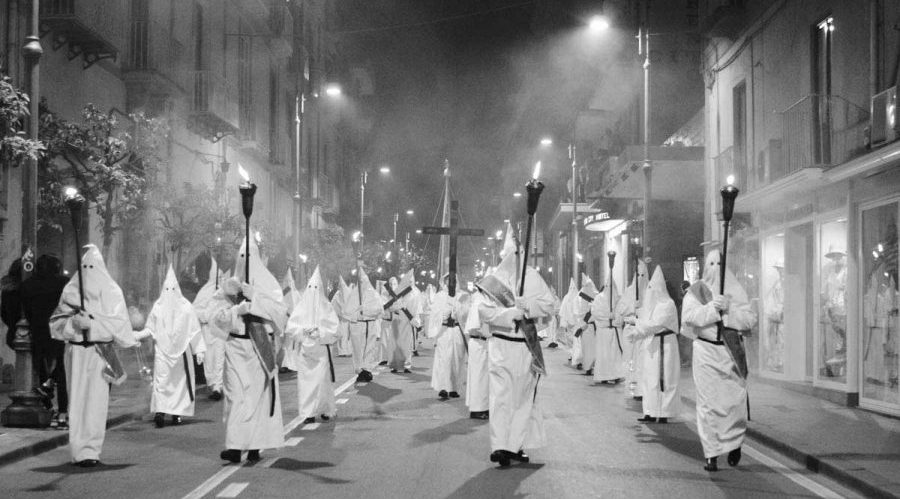 Here are all the online events scheduled in Sorrento on the occasion of Easter 2021!
On the occasion of the Saint Easter 2021 the city of Sorrento has organized a series of online events, a way to ensure that even at a distance due to the Coronavirus health emergency, the traditional rituals of Holy Week are not lost.
For this reason the Cultural Administration of Sorrento has proposed various initiatives that began on Monday 29 March and will take place on other days of the week.
Online events for Easter in Sorrento
In the alleys of the city, in those streets traveled as traditionally by the processions for Easter, this year banners with photographs will be placed on which the most important moments of the sacred processions.
Wednesday 31 March at 18:30 by connecting to facebook page of the Municipality of Sorrento you can follow the theatrical show entitled The Cry of Golgotha, with readings like Christ's passion of John the apostle and laudes it The Crying of the Madonna by Jacopone da Todi.
Using the cable radio system, Thursday and Friday evenings, will be transmitted along Corso Italia the funeral marches performed by the bands that accompany the processions and the singing of the Miserere performed by the choirs.
Image source: Informareonline.com
Information on online events in Sorrento
When: 31 March 2021
Timetable: 18: 30
Price: free