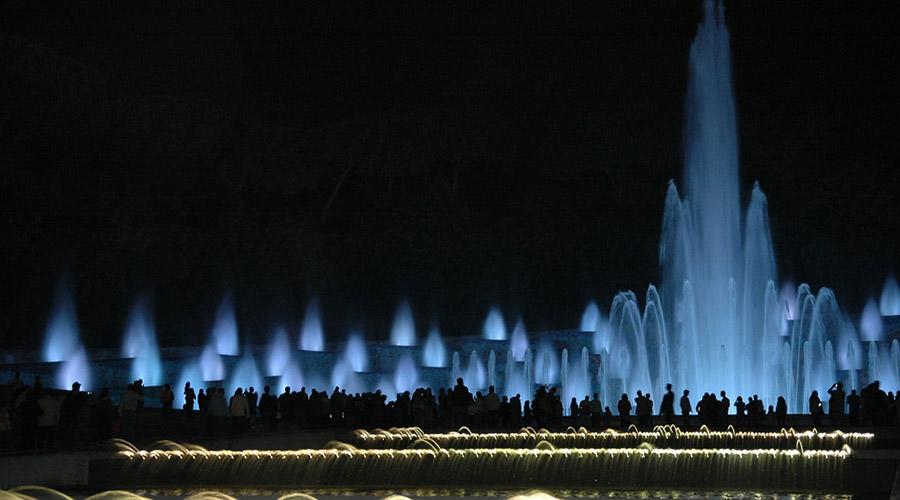 The wonderful show of the Esedra Fountain in the Mostra d'Oltremare of Naples arrives for Christmas 2019!
On the occasion of the period of Christmas Fountain of the Esedra in the Mostra d'Oltremare of Naples will be lit for his beautiful show of water, lights and music.
The park will be open with entrances from Piazzale Tecchio, Viale Kennedy and Viale Marconi and the show will take place on the evenings of 23, 27, 28 and 29 December and 4 and 5 January 2020.
The spectacle of the Esedra Fountain
The Fountain of the Fuorigrotta park always leave everyone amazed when it is turned on for this beautiful show thanks to its audio system from 44 speakers e 900 projectors for the play of light. In this way, you can create many combinations for light games and water jets and create a show that bewitches adults and children.
Show times
The show lasts 20 minutes and takes place at the following times:
December 23: 18:30 and 19:30
December 27th, 28th and 29th and January 4th and 5th 2020: 18:00 and 19:30
Information on the Fontana show
Where: Mostra d'Oltremare, entrance from Viale Kennedy, Piazzale Tecchio and Viale Marconi
When: 23, 27, 28 and 29 December and 4 and 5 January 2020
Price: admission to the Mostra d'Oltremare for 1 euro