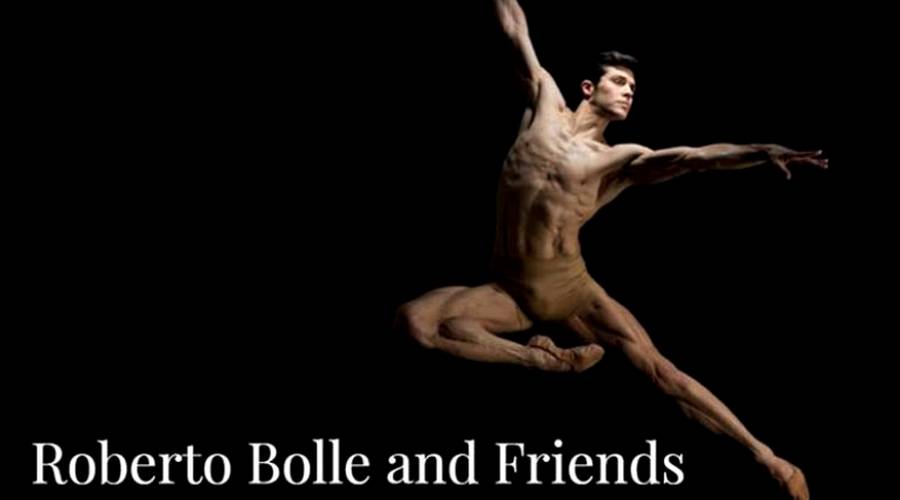 Roberto Bolle and Friends at the Teatro San Carlo in Naples: an unmissable appointment with the protagonists of the great one. contemporary dance
From the 6 9 2019 September at the Teatro San Carlo is the scene great dance with a very special appointment dedicated to Roberto Bolle and Friends.
The event is organized in co-production with Artedanza and involves ten stars of the international ballet, which is the host, so to speak, of the La Scala in Milan and principal dancer of the American Ballet Theater in New York.
It is a formula that was born in the 2000 on the initiative of Roberto Bolle himself, with the aim of bringing the great dance in places that are usually not touched from this art form.
From the 2008, worldwide success has been enormous, with sold out shows in the churchyard of Milan Cathedral, Piazza del Plebiscito in Naples, Piazza San Marco in Venice and the Valley of the Temples in Agrigento.
The program is so to speak eclectic, because it supports the great repertoire classic to contemporary experimentation e pop.
And so you can savor now classic choreographies of masters like Petipa, Ivanov and Roland Small, but also the less conventional ones of Bubeníček, Galili, Vainonen and Bigonzetti.
The program by Roberto Bolle and Friends
Friday 6 September 2019, 20.30 hours
Saturday 7 September 2019, ore15.30 and 20.30 hours (double show)
Sunday 8 September 2019, 20.30 hours
Monday 9 September 2019, 20.30 hours
How to buy a ticket
online: on the website www.teatrosancarlo.it or www.vivaticket.it.
Credit card only. Only full price tickets are available online, with the exception of promotions on the web. A commission of two percent applies.
On the telephone: Vivaticket call center at 892.234 (Monday - Friday 8,30-19, Saturday 8,30-14; Sundays and holidays closed).
Cost of the call from a landline: 1,0329 € / min .; from mobile network: 1,55 € / min. with connection fee of 12,91 cents. Plus VAT. Payment by credit card only. Only for adults. 2% commission for service costs.
At the San Carlo ticket office
From Monday to Saturday from 10 to 21. Sunday and holidays from 10 to 18.
On show evenings, advance tickets for other events are available at a dedicated counter.
Telephone: 081 7972331 / 421 - e-mail: biglietteria@teatrosancarlo.it
Information on Roberto Bolle and Friends
Where: at the San Carlo Theater in Naples, via San Carlo 98
When: from 6 to 9 September 2019
Schedules: 15,30 and 20,30 Saturday 7 September; 20,30 on other days
Prices: from 140 euros in Poltronissima Oro to 30 euros in the balcony