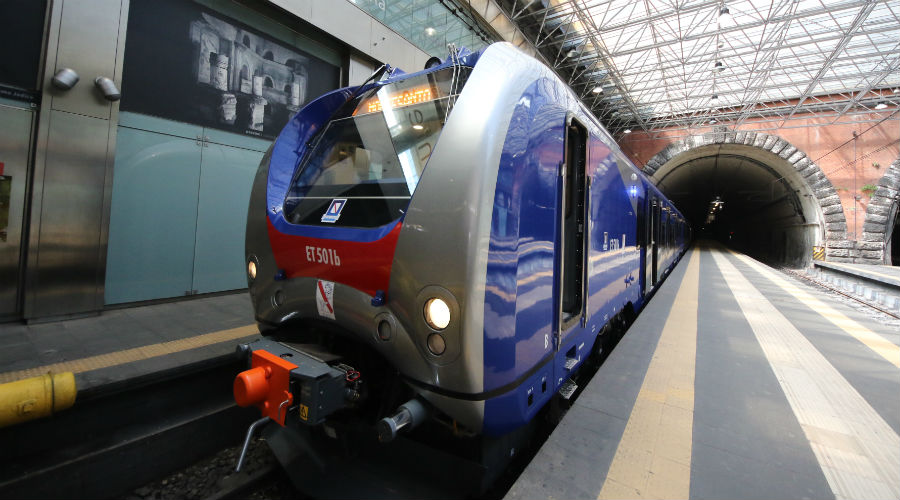 An overview of the Cumana Railway that covers the Montesanto - Torregaveta section.
History
La Cumana railway of Naples it is one of the main public transport routes in the Phlegraean area. Inaugurated in 1892, it was actually already in service since 1889.
Established as a steam railway, with the intent of providing an economic rail transport linking Naples and Torregaveta via Pozzuoli and Cuma, it was finally electrified in the 1927.
During the construction of the Mostra d'Oltremare (1936 - 1940) saw his track altered in the out-of-town area by burying the tracks and building the tunnel up to "Mostra", works that were carried out in the 1938 when the "Company for Neapolitan Railways" took over SEPSA ( Society for the Exercise of Anonymous Public Services).
During the 2005 work began on the rebuilding of the Montesanto station, then completed in 2008.
The Cumana is connected, through the Montesanto terminus, both with the Funicolare that with the Subway 2 Line with Montesanto station a short distance away.
In recent years, the Cumana has been seen protagonist of the news of local transport due to numerous disservices that have led to the end of the users and staff.
Montesanto - Torre Gaveta
Montesanto
Corso Vittorio Emanuele
Fuorigrotta
Show
Edenlandia
Agnano
Bagnoli
spa
Gerolomini
Cappuccini
Pozzuoli
Shipyards
Happy Arch
Lucrino
Bay
Fusaro
The line counts 4 stations, 3 the minutes needed to travel the entire route Margherita Park - Cimarosa

Latest news on the Naples cumana:
They might be interested in: