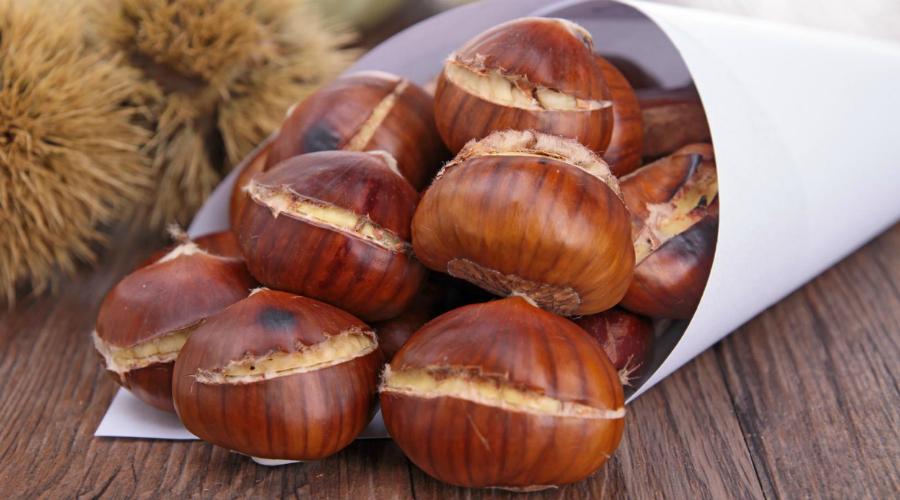 The 2018 Chestnut Festival in Serino is the oldest of Irpinia and offers many local dishes, wine, chestnuts and folklore!
The 43esima of the Sagra of the chestnut of Serino It will take place the 10 and 11 November 2018 in the fraction of Rivottoli and it will be an edition full of excellent dishes and lots of fun. It is about the oldest chestnut festival of Irpinia and, thanks to the patronage of the Municipality of Serino, you can play again with roasted chestnuts, wine and lots of news for two days.
Sunday will also be open for lunch and on many stands you can taste the dishes prepared with chestnut cooked in many ways and other local products. The festival was made possible thanks to the collaboration of various local associations as Canalarte, Rivus, Acas, and the support of the BCC of Serino, while the Campania Region Cooks Association will ensure that there will be high quality dishes.
They will not miss much local folklore, as the music of local bands, and thehandicraft of local professionals.
This is an ancient festival, but that continues to give emotions, excellent flavors and lots of fun.
Information on the Chestnut Festival
When: 10 and 11 November 2018
Where: Rivottoli, fraction of Serino (Avellino)
Timetables:
Saturday 10 November from 19.00 to 24.00
Sunday 11 November from 12.00 to 24.00
Price: free entry, you pay what you consume
[Votes: 0 Media Rating: 0 / 5]