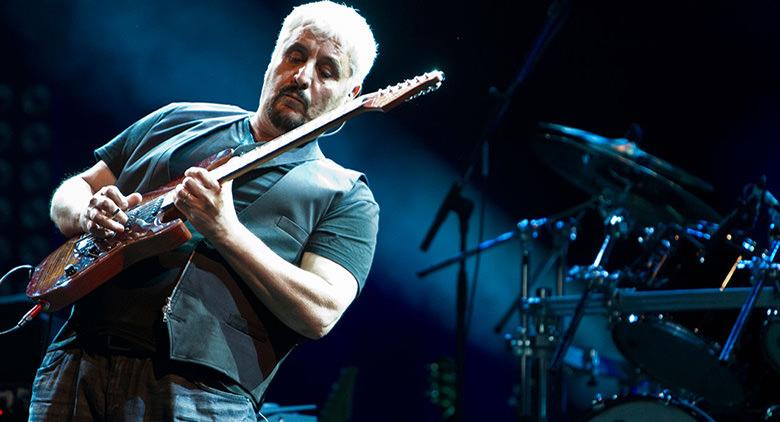 A new concert-event dedicated to Pino Daniele will take place at the Palapartenope in Naples and will be free admission.
Il March 19 a great one will take place free concert-event in memory of Pino Daniele al Palapartenope in Naples.
This is the repetition of the initiative that last year was a huge success and saw many on the stage artists and friends of the Neapolitan bluesman. Each guest interpreted some passages by Pino and, in some cases, even some songs from their repertoire.
Also this year we chose the day of birth of Pino Daniele and the evening will be titled "I'm near you 61", To symbolically celebrate one new birthday of our scugnizzo.
The artists
Like last year, also on this occasion will rise on stage Enzo Avitabile and with him many other artists and songwriters: Joe Amoruso, Joe Barbieri, M'Barka Ben Taleb, Giovanni Caccamo with Deborah Iurato, Mel Collins, Maurizio de Giovanni, Tony Esposito, dj Roberto Funaro, Foja, Jovine, Liberated Mandolin, Claudia Megrè, Ciccio Merolla, Black for Case, Monica Sarnelli, Speaker Cenzou with the Nucleo, Valentina Stella and Rino Zurzolo.
On stage, the musicians Francesco Aiello, Carlo Avitabile, Paolo Bianconcino, Gianluigi Di Fenza, Lino Pariota, Vittorio Remino, Claudio Romano, Placido Salamone.
How to book tickets
As well as last year, for book tickets you will have to connect to site of the Municipality of Naples, following the link that will be published. The day 11 March at 11.00 the link will be available on the page relating to the event and it will be possible to make a reservation (maximum two names per person).
Recall that last year tickets snapped up sold out in less than an hour, so we recommend checking the booking page often. Once done, you will have to print the receipt to be presented at the Palapartenope.
Live streaming
Who will not be able to book the bigelitti, can attend the concert by connecting to the Ilmattino.it site for live streaming.
Information on the concert for Pino Daniele
When: March 19
Where: Palapartenope
Price: free
Schedule: 21.00