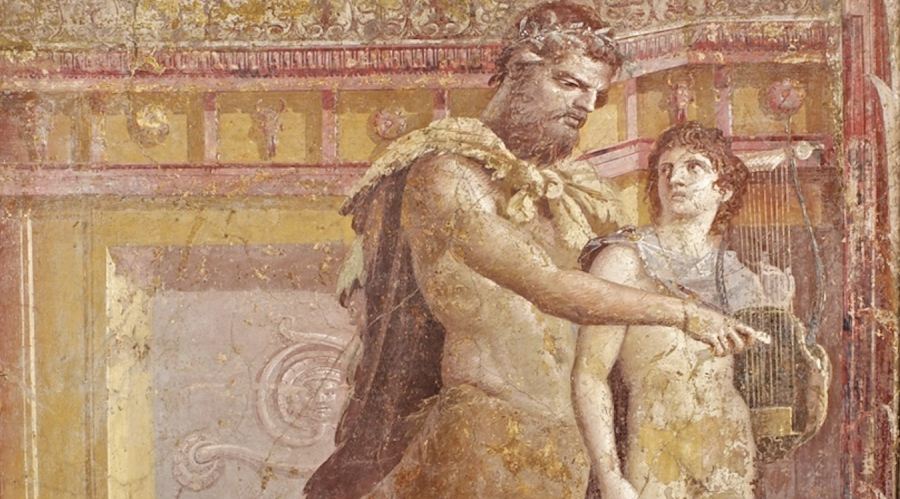 At the National Archaeological Museum of Naples we celebrate Dantedì: the online previews of the Divine Archeology exhibition are scheduled!
To celebrate the On Tuesday, the national day dedicated to Dante Alighieri, the National archeologic museum di NAPOLI presents a small and interesting preview of the exhibition Mythology and history of the Divine Comedy in the MANN Collections which will start on September 14th and will be visible until March 2022.
So today 25 March 2021, on the occasion of the 700 years after the death of Dante Alighieri, by connecting to the social pages, Facebook e Instagram del MANN, you can follow this beautiful preview characterized by beautiful works kept in the Neapolitan Museum.
The digital preview: the works
They will be different works presented on the occasion of Dantedì on the MANN social channels, masterpieces that are linked to Dante's Comedy.
Among these you can observe the marble statue of Diomedes coming from Cuma. Diomede was a Greek hero, protagonist together with Ulysses in the theft of Palladio, and for this very reason Dante placed them both in the eighth pit of the circle of the fraudulent (Hell XXVI).
There will then be two frescoes dedicated to Achilles: Achilles in Sciro, from Pompeii, which portrays the moment in which Ulysses and Diomedes unmask the hero and then the fresco from Herculaneum di Achilles and the centaur Chiron, quoted in the XII canto of the Inferno.
These and many other works will be the protagonists of this beautiful preview that will give you the opportunity to get to know art together with history.
Information on Dantedì at MANN
When: 25 March 2021
Price: free