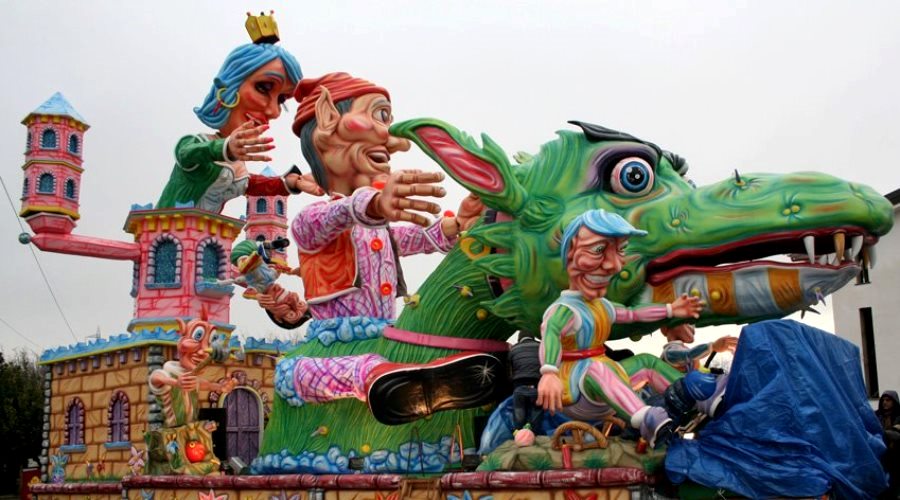 New appointment with the 2020 Carnival in Bacoli: the historic center lights up with masked parades, balls, gadgets as a gift and guaranteed fun!
Also the city of bacoli, in the province of Naples, is preparing to participate in the celebrations of Carnival 2020 da Sunday 23 to Tuesday 25 February 2020.
Three days of pure fun with a huge party to which both adults and children are invited. The party will involve the hamlets of Chapel, Baia, Miseno, Miliscola, with the beautiful and colorful parade of allegorical floats that will touch various areas of the municipal area.
And then againto music, dancing, singing and many initiatives to spend the most colorful party of the year full of fun. Also colored on the program gadget as a present.
Program
Saturday February 22, from 15:00: the parade of wagons begins in Cappella, starting from the Church of the Madonna del Buon Consiglio, goes to Viale Olimpico, Via Cappella and ends the tour at the house in Via Mercato di Sabato (opposite "MD ").
Sunday February 23, from 10:00: the parade of the floats begins from the Miseno-Miliscola crossroads, with the presence of floats plus the group of Terpsichores at the head of the procession with folk dances, heads towards Miseno, Via Plinio il Vecchio, Via Lido Miliscola with passage on the waterfront and stop of the wagons, to then resume on Via Caracciolo, Via Lungolago and expected arrival in the Villa Comunale.
Sunday February 23, from 15:00: the parade of wagons will arrive in Baia, stopping on the port closed to traffic for the occasion.
Tuesday February 25, from 15:00: the parade of the floats will start from the market area, then head to Via Miseno, Via Lungolago and will stop in the Villa Comunale with music, songs, dances, gadgets as a gift and the typical spree of the so-called "Shrove Tuesday" "Until about 19:00.
Information on the Carnival in Bacoli
When: from 23 to 25 February 2020
Where: Bacoli, Naples
Timetable: from 10: 00
Price: free admission