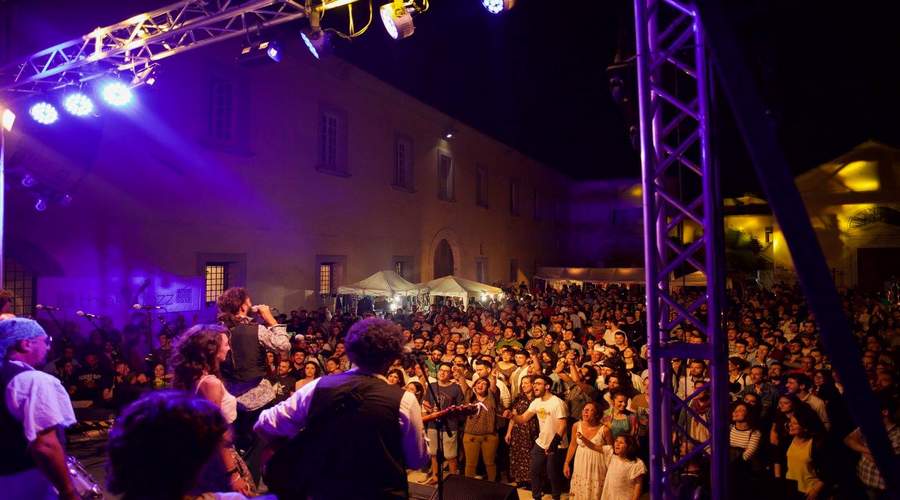 Atella Sound Circus 2019, to Succivo the fourth edition of the Festival of street artists with lots of music!
With an intense three days (31 May, 1 and 2 Jun 2019) dedicated to music and street performers, in succivo, in the province of Caserta, back to theAtella Sound Circus. The event will take place in the beautiful Casale di Teverolaccio di Succivo, a town halfway between Naples and Caserta.
The festival is organized by the associations artistically e Artenove, which bring together a group of young atellans of good will, who finance themselves and give life to the non-profit Festival.
Atella Sound Circus is a festival of colors, music, dances and circus art shows: it is open to all, admission is free.
The program
The concerts are divided into three theme nights
Il 31 May the evening will be dedicated to Oak and Reggae with the dj-live-set by Englishman Neil Perch from the English group Zion Train, flag of dub.
Before Perch, the set of Wicked Dub Division, a project born in the 2014 from the union of historical and well-known names in the Italian dub scene.
The1 June contaminations between Latin cumbia e Balkan music: Cacao Mental will be on show, a project born from the meeting between the Peruvian singer Kit Ramos and the Milanese producer and multi-instrumentalist Stefano Iascone and Babbuzti Orkestar, who found a new formula to propose the traditional Balkan sounds.
Il 2 June the sound acquires cadences more pertenopeee with two Neapolitan bands that mix folk, gipsy and world music: i 'O Rom he blue.
In addition to music, Atella Sound Circus is also dance: tango, modern and even medieval.
There will also be an area for adults and children Live Painting, Meditation and Kids, with Face Painting and games with recycled materials.
The area dedicated to street artists is very rich: jugglers, fire artists, transformists and anything else.
Information on the Atella Sound Circus
Where: at Casale di Teverolaccio, in via XXIV Maggio, Succivo (Ca)
When: 31 May, 1 and 2 June 2019
Time: from the 19.00 23,30
Price: free admission
[Votes: 1 Media Rating: 4 / 5]