From 8 July to 4 September 2022 a new appointment with the outdoor cinema in San Sebastiano al Vesuvio, precisely with the review "Agora"which takes place in the Urban Park of Via Panoramica. There will not be only films, because the calendar also foresees concerts e theater for the whole summer.
The event is organized by Red Carpet and the Municipality of San Sebastiano, with the collaboration of the Campania Region and in total they are included in the program 52 films and 7 events which are divided between concerts and shows in an arena that holds 500 seats.
Among the most important guests there will be the writer Maurizio De Giovanni and saxophonist Marco Zurzolo who will talk in an evening that will move between literature and music. Then there will be the director Mario Martone, Carlo Faiello with his traditional popular music, Massimiliano Gallo, Gino Rivieccio and many others.
Relative to the cinema, outdoor films will cost only 4 euros.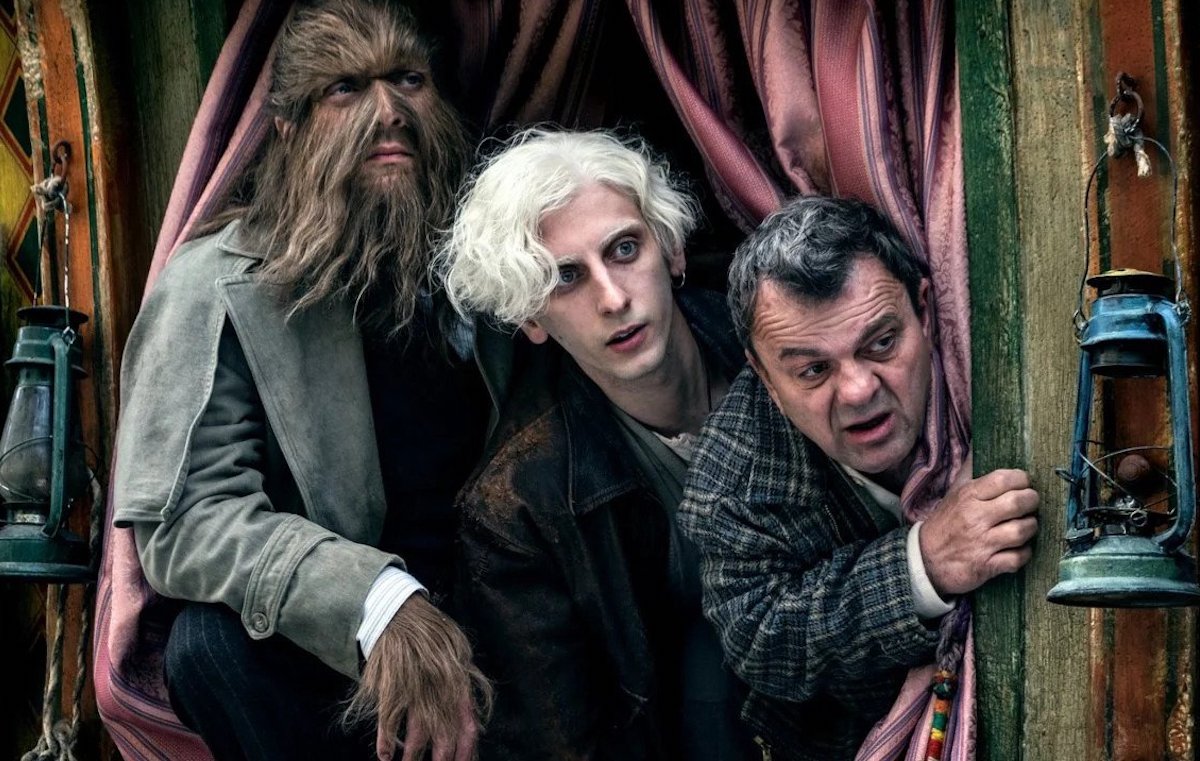 The cinema program
Month of July
8 July
A life on the run of S. Penn
9 July
Three floors by N. Moretti
10 July
House of Gucci by R. Scott
11 July
Spencer of Larrain in the original version
12 July
Ennio by G. Tornatore
15 July
R.'s hidden child went
16 July
C'mon, C'mon by M. Mills
17 July
Here I laugh at M. Martone. With the participation of the director and Francesco Di Leva
18 July
A winning family of RM Green
19 July
Corro da te by R. Milani
20 July
Surprise ending by M. Cohn
21 July
It was Father Sorrentino's hand of God
23 July
Nostalgia for M. Martone
24 July
Belfast by K. Branagh
25 July
Mulholland Drive by D. Lynch in the original version
26 July
D. Minnella's perfect dinner
27 July
Freaks out by M. Mainetti
28 July
Licorice Pizza by PT Anderson
30 July
Madres paralelas by P. Almodovar
31 July
Still air by L. Di Costanzo. The director intervenes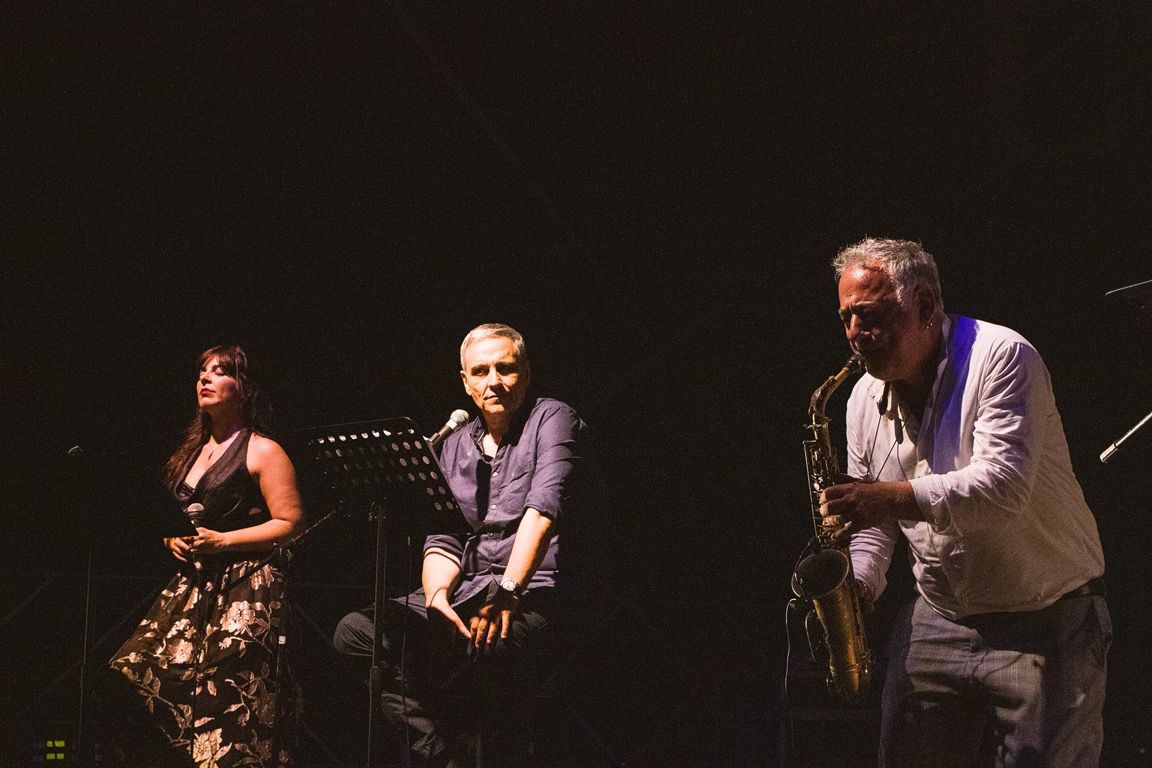 Month of August
August 1th
Jurassic world: dominion by C. Trevorow
2 August
House of Gucci by R. Scott
3 August
Koza nostra by G.Dota
5 August
It was Father Sorrentino's hand of God
6 August
The wolf and the lion by G.Maistre
7 August
Here I laugh at M. Martone
8 August
The sex of the angels by L. Pieraccioni
9 August
Nostalgia for M. Martone
10 August
Spiderman no way home by J. Watts
11 August
E.Iannaccone's holiday, homage to Catherine Spaak / the director will speak
12 August
Sonic 2 by J.Fowler
13 August
September by J.Steigerwalt
14 August
Uncharted by R. Flejscher
15 August
PP Pasolini Uccellacci birds review by PPPasolini
16 August
Mamma Roma by PPPasolini
17 August
Accattone by PP Pasolini
18 August
Lost Illusions by X. Giannoli
19 August
Jurassic world: dominion by C. Trevorow
20 August
Here I laugh at M. Martone
21 August
The arminuta by G. Bonito
22 August
Licorice pizza by PTAnderson
23 August
It was the hand of God by P. Sorrentino
24 August
The portrait of the duke by R. Micheli
25 August
The perfect garment by Leon De Aranoa
26 August
Nostalgia for M. Martone
27 August
Diabolik by Manetti Bros.
28 and 29 August
French Dispatch by W. Anderson
31 August
Everything went well by F. Ozon
                                  EVENTO (1 settembre)
September 2th
As before Tommy Weber
September 3th
House of Gucci by R. Scott
September 4th
Resilience 3.0
The program of shows and concerts
Month of July
13 July
Show "Songs" with Maurizio de Giovanni and Marco Zurzolo. Event ad invitations, contact the organization by writing to: agorasansebastiano@gmail.com or privately on Facebook page.
14 July
Show by Paolo Caiazzo "Terroni is born". Price: 15 euros on Ticketone, 13 euros at the box office.
22 July
Concert "Ballanza" by Carlo Faiello. Price: 12 euros
29 July
"Beware of imitations - show" with Francesco Cicchella
Month of August
August 4th
Gino Rivieccio - Fifty-Fifty with Bluenote4et
August 30th
Ciro Ceruti - Shit Life
Month of September
September 1th
Flo concert
Information on Agorà
When
from 8 July to 4 September 2022
Where
Urban Park, San Sebastiano Vesuvio, Via Panoramica
Preferred Time
21.15
Pricing
Full cinema ticket: 4 euros
Up to 12 years and over 70 cinema ticket 3,50 euros
Show Paolo Caiazzo | single ticket 15 euro | Buy on Ticketone
Carlo Faiello show | single ticket 12 euro | Buy on Ticketone
Contacts
agorasansebastiano@gmail.com | Facebook page
Instagram: agorasansebastiano
Are you looking for something in particular?