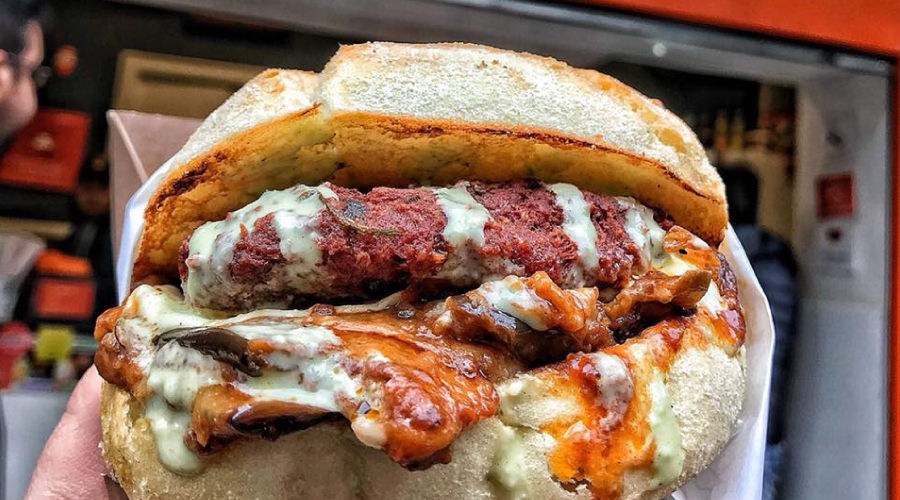 A selection of the best street food in Naples, to taste traditional and new "street" specialties
Lo street food in Naples it is done in two: the best traditional and modern street food to taste the new face of the city.
Stroll through the streets and alleys of Napoli has another flavor if accompanied by a good one street food. The Street Food is criticized by many, but above all loved by endless people and tourists of our city can not leave without tasting some traditional Neapolitan products!
Naples is no longer just a place of tradition and culture, but in recent years they have spread new customs who transported foreign street food between our streets. Not just more classic foods, but also oriental and American flavors. For this reason we can indicate two types of street food in Naples: traditional street food e modern street food!
A cuoppo of zeppole, panzarotti and others fried food to eat while walking around the city? It is one of the typical "street" foods to taste in Naples which includes, in a special cone to take for a walk, omelettes, arancini, seaweed zeppoline, crocché, grown pasta and polenta scagliozzi. The list of noteworthy fry shops is long, but the one to absolutely try is the historical one Friggitoria Vomero. Not only quality products, but family management makes this place a cross-section of the inevitable past even in modern days, a time when many traditional foods are replaced by fashion foods. Also available the fish or vegetarian version from The Cuoppo, in the historic center of Naples, mentioned among the best fries in Naples. To be tasted also the cooks prepared by the fryer in via Toledo, Passion of Sofì.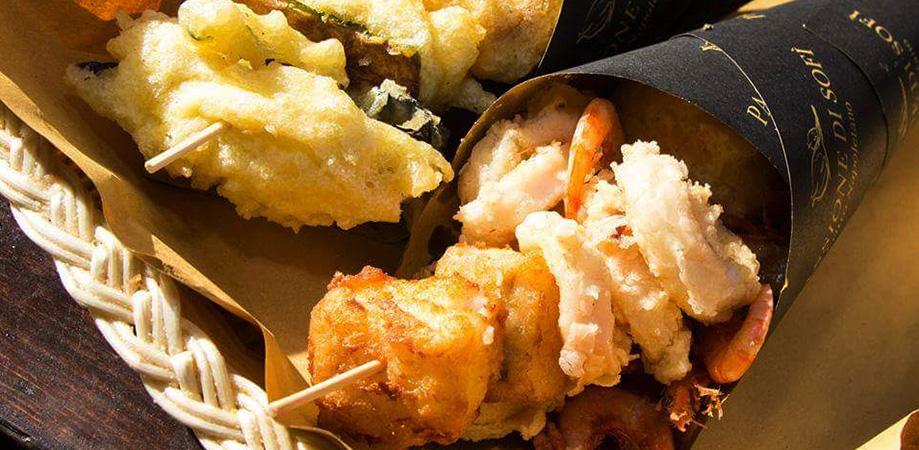 economic 081 578 3130 Via Cimarosa, 44
Also inevitable Tripe "On the go" of which many, perhaps too many, ignore taste and consistency. 'Or pear is musso is the Neapolitan specialty made up of offal such as pig's foot and calf's face boiled, cooled, cut into small pieces and served cold with salt and lemon that can become an exquisite Neapolitan snack! Undoubtedly, the best tripe in town is enjoyed at Montesanto, near the Pignasecca. Fiorenzano, also nicknamed the "King of tripe", serves it with salt and lots of lemon. Another historical tripperia is Zendraglie alla Pignasecca specialized in "'o pears and' or musso" to the salad.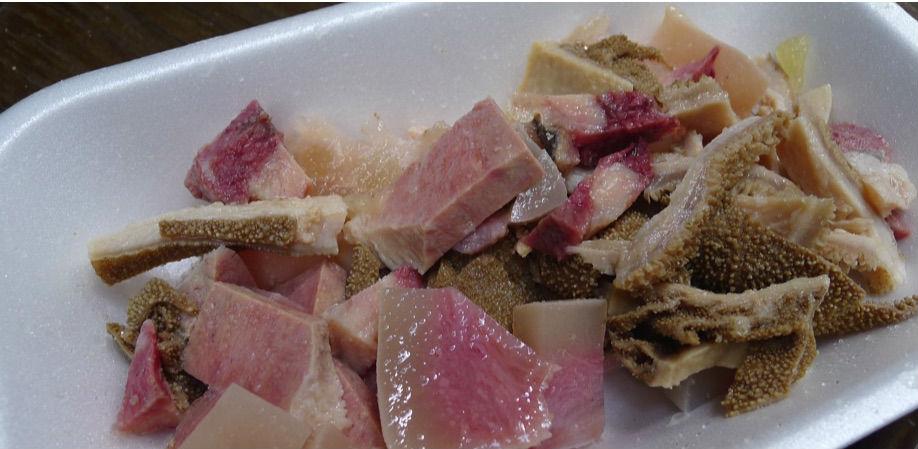 economic 349 781 0146 Via Pignasecca, 14
The Infante family conquers the palate of the Neapolitans from the 40 years with the historical tarallo almonds and pepper. A product that still represents a 'typical local excellence. Only in the 90 years, the house has expanded its culinary offer also becoming a quality pastry shop. Nowadays, Leopoldo is also known as "Infante home", A chain famous not only for traditional tastes, but also for its ice cream and many other delicacies. The tarallo, however, remains as the main specialty. If you wish to taste the true Neapolitan tarallo, the one sold by the now vanished "tarallari", you have to try that of Leopoldo.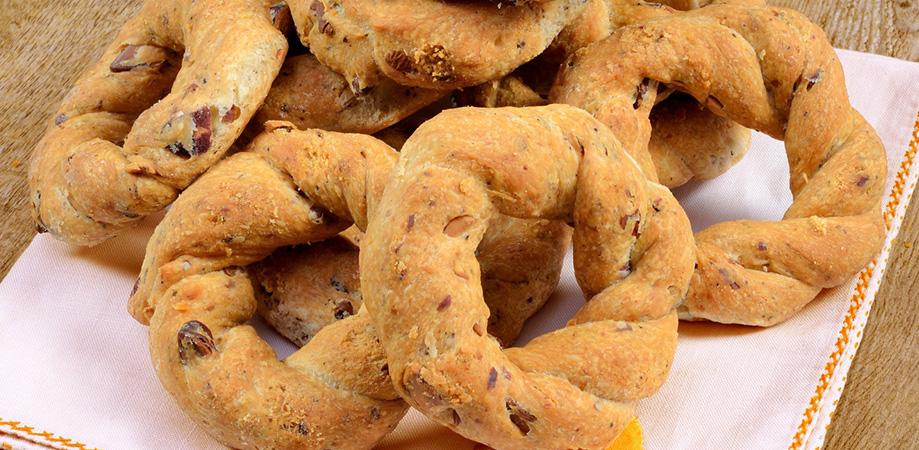 economic 081 5512909 Via Toledo, 8 | Via Luca Giordano, 45 | Via Benedetto Croce, 30 / 31 | Via Colonna, 46
And here we are at the typical dessert of Naples: the sfogliatella. It does not matter if it is shortcrust or curly, this small historic pastry manages to conquer every palate, both Neapolitan and foreign. For many they have not tasted the one baked by the historian Pintauro means never having tasted the typical Neapolitan sfogliatella, but there are also other delicious pastry shops that challenge their primacy every day.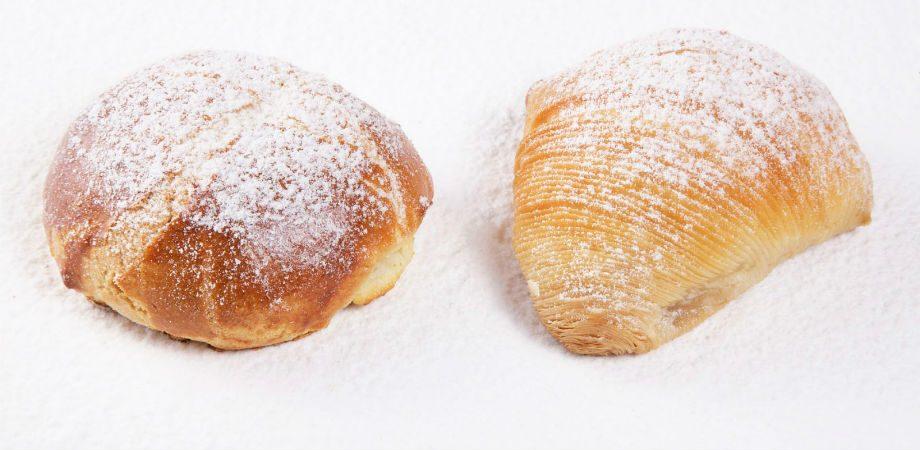 economic 081 417339 Via Toledo, 275
Walk to the Vomero for shopping or to visit the Floridiana? The stage from Capatoast is necessary! This place, in a few years, has literally made its patrons go crazy with its toast with many different flavors all decidedly gourmet and made with the most genuine ingredients. Salty or sweet, vegan or vegetarian, you are spoiled for choice and the prices are medium-low. Toasts are also available in the version gluten free. Next to Capatoast there is Frutilla, created by the owners themselves, which sells excellent smoothies and centrifuged fruit as well as single-portion cakes such as the oreo cake or cheesecake.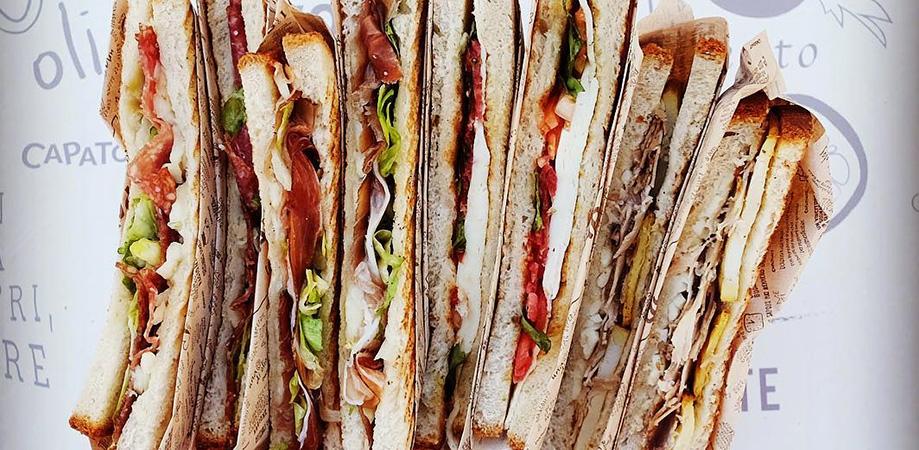 economic 081 658 3009 Via Bernini, 64
Local take-away of the famous Neapolitan blogger Egidio Cerrone, aka Puok and Med, has literally conquered its patrons with big and tasty sandwiches. Open for both lunch and dinner, it is virtually impossible not to find the queue, even well before the opening. Fortunately, the service is very fast and the sandwiches are incredibly good. Every month there is a special sandwich that joins the ordinary menu, with names inspired by the movies.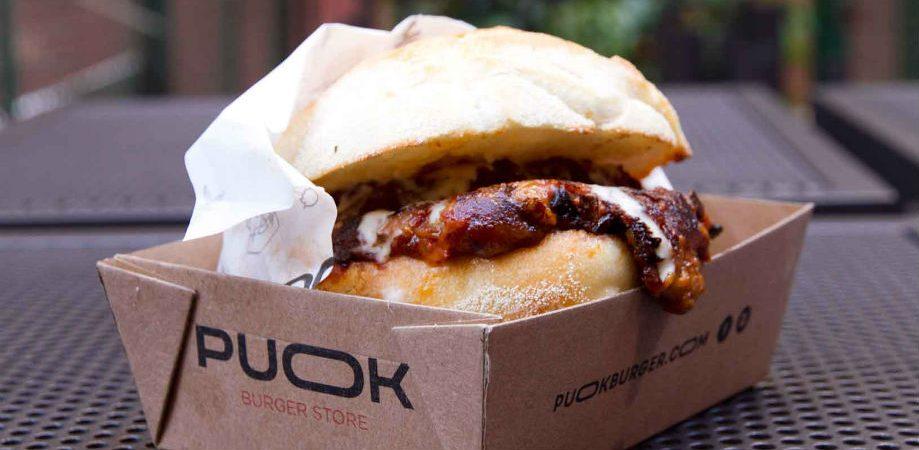 economic nd Via Francesco Cilea, 104
Hoop bagel is the first bagel bar in Naples and offers healthy foods and products with excellent fresh and seasonal raw materials. Velvety and salads as well as the typical American bagels to be filled as you wish, in the best American tradition. Vegan bagels and desserts are also available, such as carrot and coconut cake, and healthy drinks such as kefir or smoothies. A great alternative to the usual street food, sometimes a little too heavy.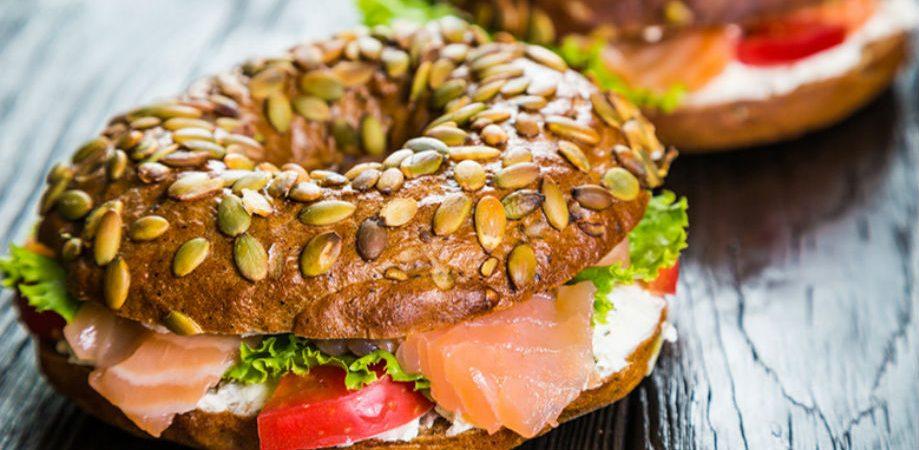 economic 081 1874 5779 Via Francesco Solimena 102 / 104
The Neapolitan culinary tradition is based on a poor cuisine that uses a lot of "leftovers". And it is precisely to recover the advanced pasta that the macaroni frittata were born, which are easily found in the fried version in many fryers of Naples. Pasta tours proposes its gourmet version using Campania products doc in 13 different variants of single-portion frittatine to be enjoyed walking. Also available in version vegan e Dolce.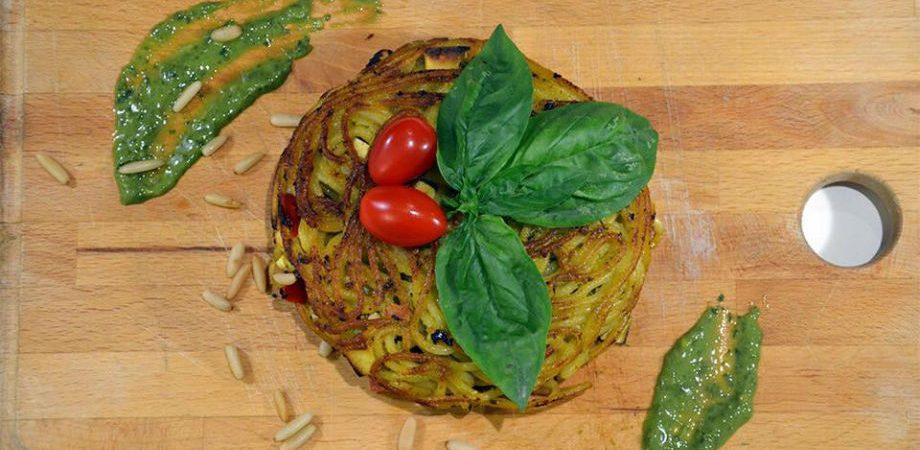 economic 081 1836 5571 Via courts, 73
9
Gigino is always a friend
Gigino is always a friend is a historical sandwich shop of Ercolano which has been serving for decades one of the best sandwiches in Campania. It does not have a real local but a van where it also prepares fresh fries. Fresh bread, homemade side dishes with ingredients of first choice. One of the most popular sandwiches is the one with the full porchetta, cooked ham and mozzarella, to which you can add the side dishes that you prefer. The quality / quantity / price ratio is spectacular and often small bites are offered after dinner.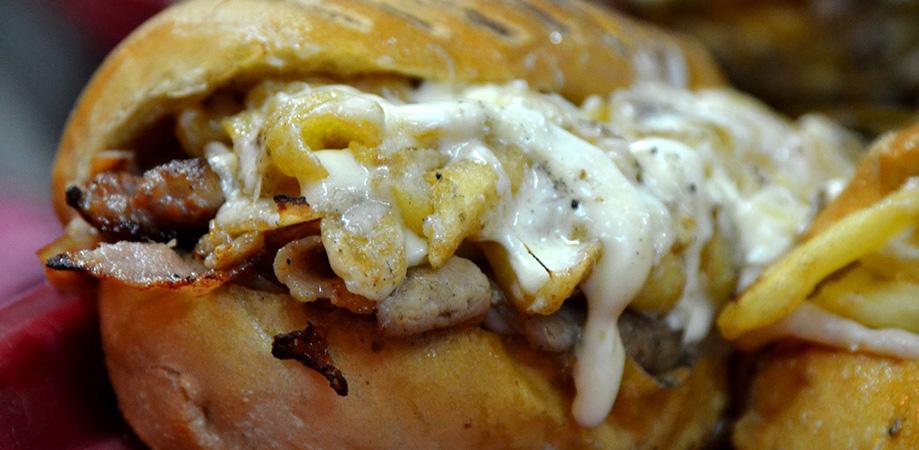 economic nd Piazza Pugliano, Ercolano
Ciro Mazzella with his kiosk in Monte di Procida is the emblem of Neapolitan street food. The secret of forty years of success? Undoubtedly the professionalism but also the meticulous choice of the products used, the constant improvement and the mastery of cooking bread on large embers. There is no room but you buy the sandwich and eat it on the benches or take it away. It is recognized as one of the best sandwiches and street food in Campania.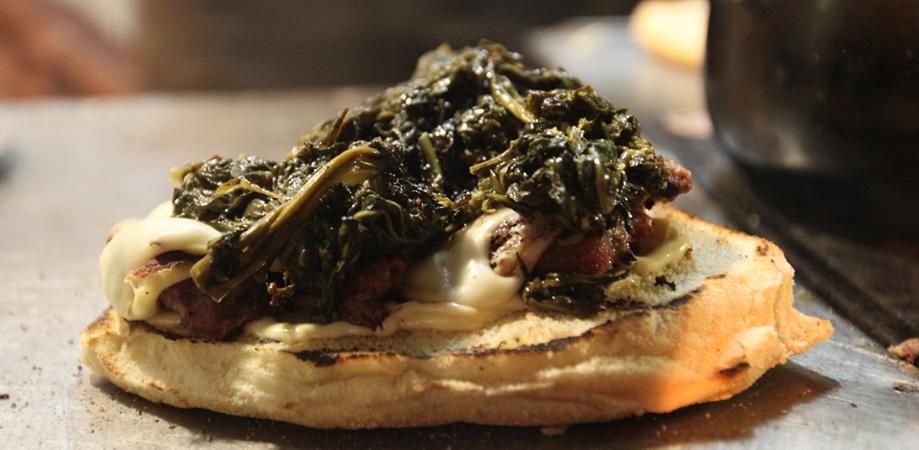 economic 081 868 2814 Via Panoramica, 27, Monte di Procida
They might be interested in: