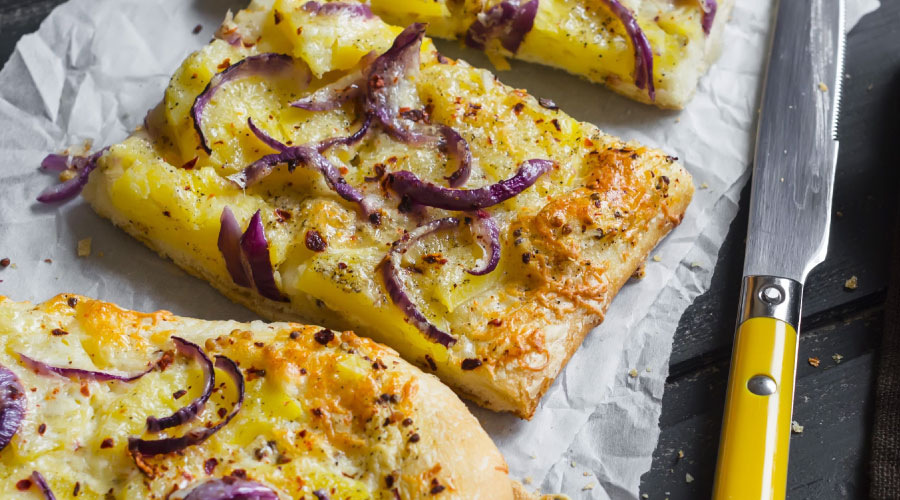 Reds, daisies, sausage and broccoli and many others ... the best focaccias of Naples can not wait to be eaten! Here's where!
Le focacce in Naples they are delicious and almost as irresistible as wood-fired pizzas, which is why they are not to be missed best local that prepare them.
In fact, over time, in addition to the classic pizza cooked in a wood oven, other types of this delicious dish were born, such as fried pizza, calzone, pizza cooked in an electric oven and precisely the flat bread.
The focaccia, is a type of pizza in itself that can not be compared to others. Cooked in large baking pans, it is stuffed in a variety of ways cut into rectangles. The mastery of local pizza-makers in preparing focaccia is confirmed by the request they have every day and the variety of tastes available.
In this regard, therefore, we point out 10 local where it is possible to taste them best focaccias of Naples.
A pizza inimitable cut, worth a walk in via Cilea just to try it. There slightly crunchy base andhigh and soft dough they will win you over from the first bite. Very good the classic margherita with mozzarella melted to perfection. Many other flavors, there are both fixed ones (crocchè, sausage and ortolana excellent) and special rotating ones, seasonal or in "limited edition". "Rectangles of happiness" as the owners love to call them, and they are right. The best focaccia in Naples.
Timetables: Tue-Sat 10: 30 / 16: 00 - 18: 00 / 01: 00; Sun 19: 00 / 01: 00; Monday closed
economic Via Francesco Cilea, 139
2
Elettroforno Giulia in Posillipo
You can not go to Posillipo without passing from the Electroforno. Historical place of the city, keeps alive Piazza S. Luigi thanks to its famous focacce. In addition to pizza cut, we can also find rotisserie and traditional dishes, all very good. Once there, you will not know whether to be in ecstasy for the panorama or for the oven dishes.
Timetables: every day 9: 00-3: 00; sat 9: 00-06: 00; Monday closed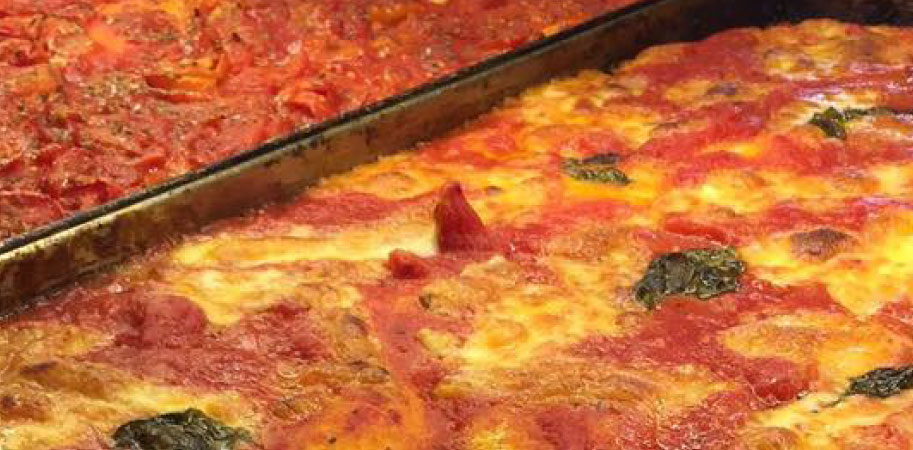 economic 081 7691206 Piazza S. Luigi, 14
In Zone Chiaia, This place has been for many years one of the points of reference for those who spend the night at the bars or for a fleeting lunch. Wide rectangles of juicy focaccia, it must be tried above all the daisy, the most classic taste, but the best, with the spinach mozzarella and thesoft and thin dough. Also available croissants and other delicacies, for those who go or come back from the disco.
Timetables: every day from 7: 00, Sunday from 17: 00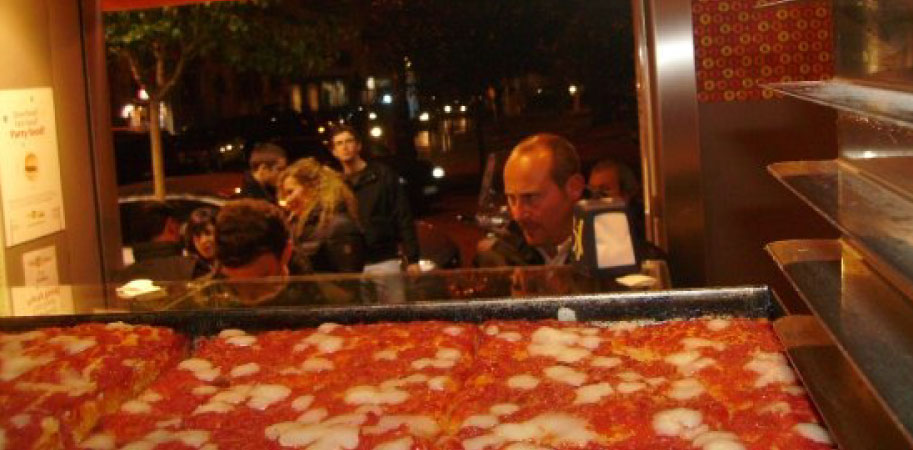 economic 081 7642615 Piazza S. Pasquale 13, Naples; Via Chiaia 150, Naples
From the famous pizzeria in the historic center comes the focaccia ria of Giuseppe Vesi, a pizza cut revisited in key gourmet. Selected and quality ingredients take place on the pan: yellow Piennolo cherry tomatoes, menaica anchovies, paternese broccoli, to name a few.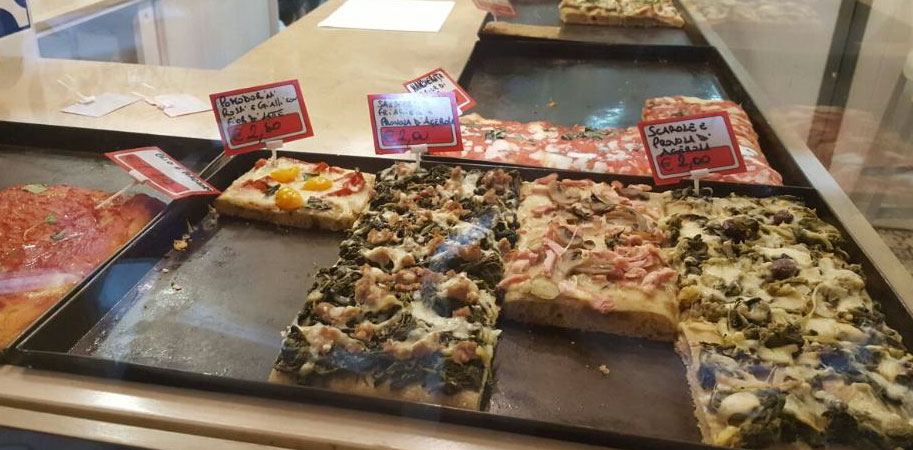 planet 081 0605643 Via Bernini, 43
5
Focaccia in Fuorigrotta
A true institution of the neighborhood. It has a counter full of buns of all kinds, you will not know which to choose. The important thing is to go to the club in time, before it all ends! It's a pizza cut high and soft, full of seasoning and that satisfies every taste. Very good the white one with the aubergines, even if it is difficult to say which is the best taste.
Timetables: every day from 10: 30, Sunday from 17: 30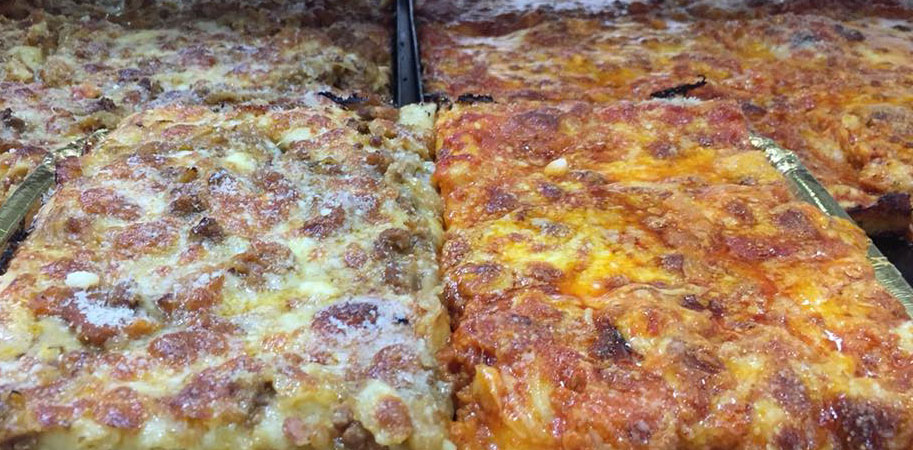 economic Via Giulio Cesare, 84
Although Via Ruoppolo and Via Capitelli are two streets with many refreshment points, the perfume which emanates from the counter of this place is unique and will make you immediately want to enter. Soft and light dough, many excellent tastes to choose from: spicy salami, cream of mushrooms, sausage and fondue to name a few. Do not forget the margherita, it's simple but it always has its because!
Timetables: every day 11: 30 - 23: 30, Sat-Sun 11: 30-1: 00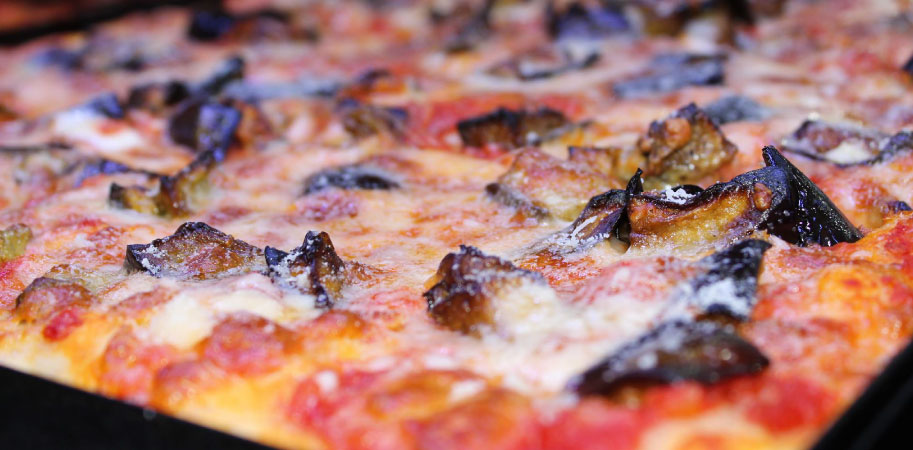 economic 081 19812860; 081 2514081 Via G. Ruoppolo, 119; Via D. Capitelli, 16
7
La Focaccia - Eating in Naples
A cornerstone of the bars in the Chiaia area. For those of Naples, we will certainly have gone at least once during the evenings with friends. Spartan, but offers a really cut pizza tasty and with a lot of choice. Good one with potatoes and one with flowers.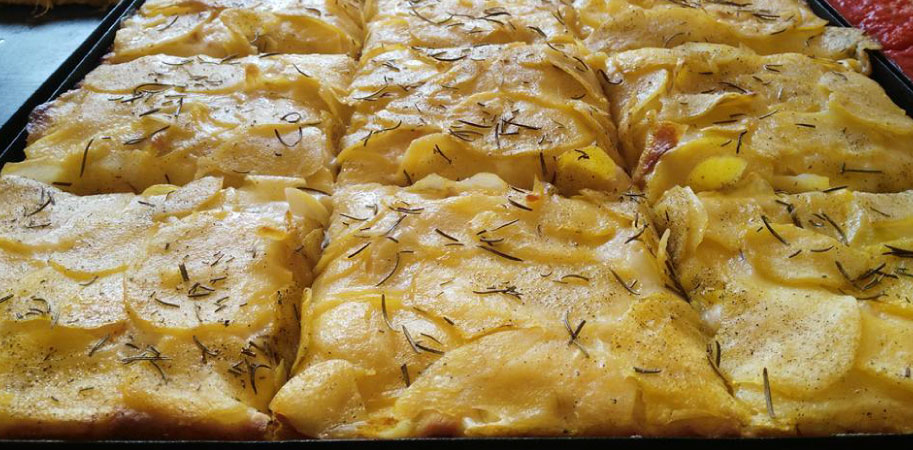 economic 081 412277 Vico Belledonne in Chiaia, 31
It is not exactly in an area of ​​passage, but is accorsatissima in the lunch breaks between one lesson and another. Buns very good accompanied by an offer of sandwiches and other rustic products. Excellent too "Parisian", focaccia with tomato, mozzarella and cooked ham covered with puff pastry.
Timetables: Mon-Fri 7: 30-18: 00, Thursday and Saturday 7: 30-15: 00, Sunday closed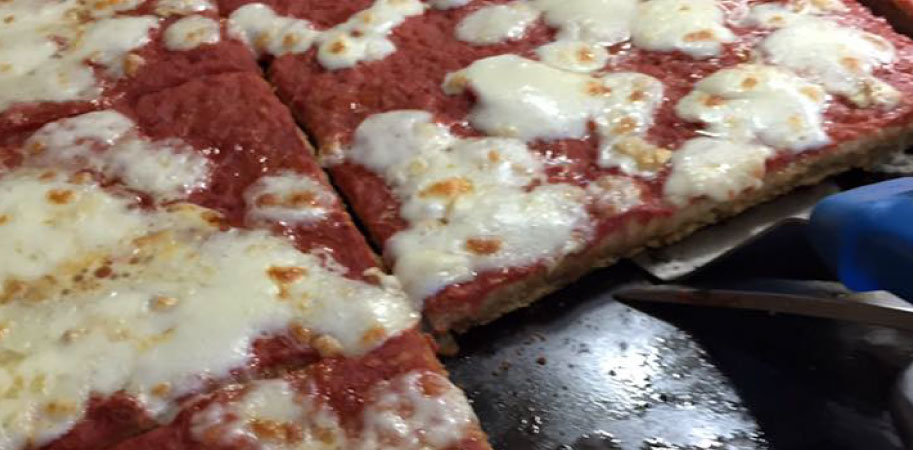 economic 081 19360762 Via Cinthia, 44 / d
9
Michelangelo's Bakery ('O Bobb)
Focaccia high, with a lot of seasoning and a line to order that makes you realize how good it is. It has the distinction of being round instead of rectangular. Parisian, Porchetta and potatoes, gateau, the tastes are many and all must be tried. There are also other types of cottages for sale to complete. Excellent qualityof the ingredients. Too bad that you do not stay open even in the evening.
Timetables: Mon-Fri 7: 30-18: 00, Thursday and Saturday 7: 30-15: 00, Sunday closed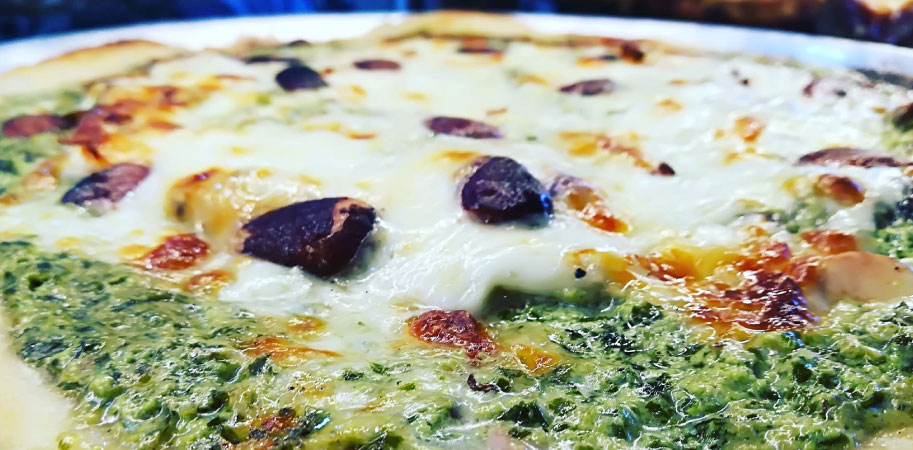 economic 081 7333571 Viale Michelangelo, 27, Cercola (NA)
10
The Lady's Focaccia from 1962
Casareccia and genuine, the focaccia of the Lady gives all the flavor of a time. Simple tastes, such as focaccia oil and tomato, for decades have rejoiced the taste buds of the patrons. Who is in the area will surely know it, if you are passing by, pay attention to the Lady's oven and stop!
Timetables: every day 8: 00 / 15: 00 - 17: 00 / 20: 30, Sunday closed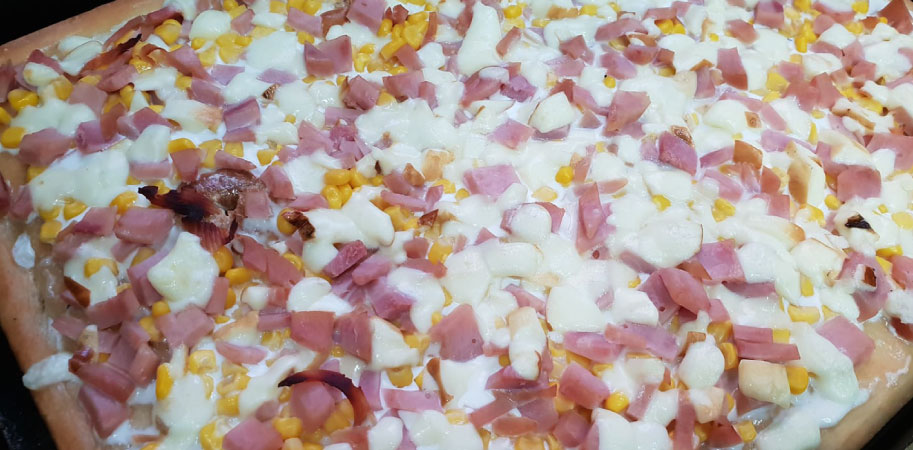 economic 081 5797952 Via Altamura S., 19
They might be interested in: