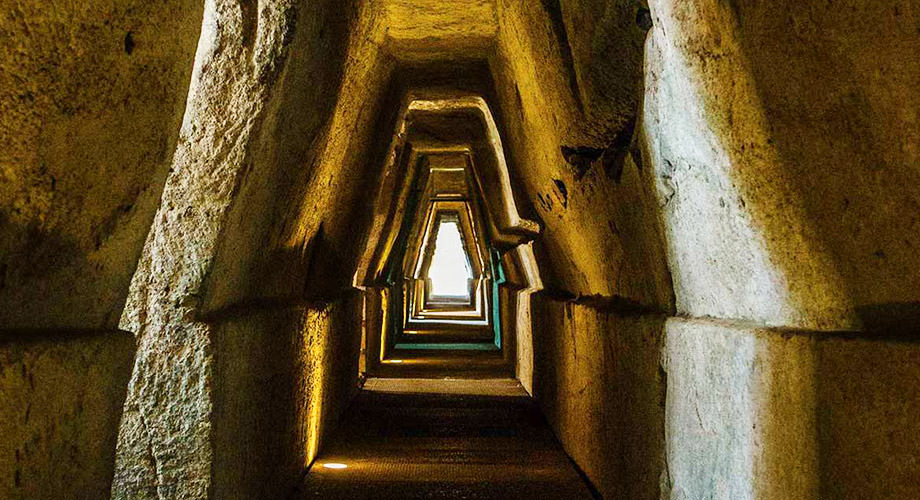 How to reach the archaeological site of Cuma by car, bus, Circumflegrea, subway and bus.
Cuma it's a archaeological site located in the province of Naples and, although much less frequented than Pompeii and Herculaneum, is a 'incredible testimony of our past. It is known above all for the presence ofAntro of the Sibyl whose myth is inexorably linked to Cuma.
The archaeological excavations that can be visited show the public the remains of the ancient city, one of the oldest Greek colonies, although most of the finds can be found in the National Archaeological Museum of Naples. Among the sites of interest there are religious buildings, like the Temple of Jupiter, Temple of Apollo and the aforementioned Antro, among the playful ones the spa.
Here how to get to Cuma by car, bus, Circumflegrea, subway and plane.
from Naples ring road exit at 13 "Cuma" exit, continue on via Toiano and via Montenuovo Licola Patria until the Provincial Road Arco Felice Vecchio. At the end of the road, turn right onto the Provincial Road Cuma Licola leading to the Archelogical Site. Outside there is a parking space.
With the Metro 2 line of Naples get off at the Montesanto stop and do the change with the Circumflegrea line. Follow the instructions in the previous paragraph.
From the stop Piazzetta Circumvesuviana, at Piazza Garibaldi in Naples, take the Naples-Monte di Procida EAV bus and get off at the Via Cuma stop. From there, continue on foot following the signs for the Archaeological Site. Consult the table with stops and times.
Who arrives by plane at 'Capodichino Airport can arrive at the Archaeological Site of Cuma taking theAlibus and going to the Central Station. From here, you must take the subway line 2 and get off at Montesanto and change at Circumflegrea. Follow the instructions above in the appropriate paragraph.
They might be interested in: